Youtube is an online platform where millions of content get uploaded every day, and you would be lying if you say you don't use Youtube. It's almost a necessity at this point.
However, what would you do if your favorite creator has uploaded or you being that creator, and Youtube decides to play dirty by blocking it? We could only imagine the excruciating amount of frustration.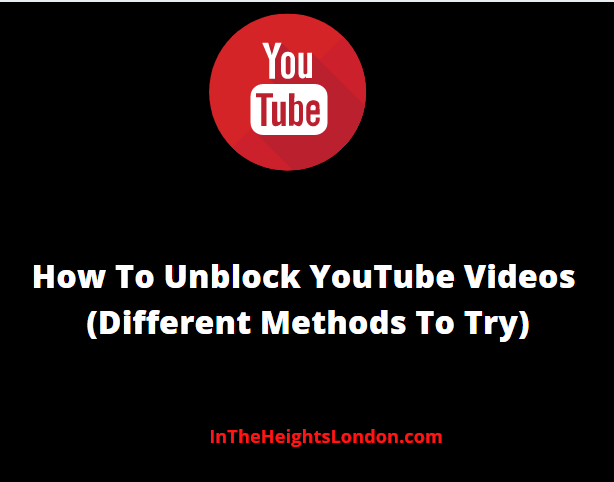 However, we have got you covered!
In this article, we have guided you with step-by-step instructions on how to unblock a youtube video and give you few reasons why they happen. 
With that in mind, let's begin with those themselves.
Reasons why a Youtube video could be blocked:-
There are several reasons why your Youtube or specific Youtube videos could be blocked. So let's take a look at some of those reasons.

1. Country block
Creators have a free will to create anything that they like. For instance, it could start with a small margin, like cat videos to a roast battle on any Country's President. 
And since things like this could be inappropriate to a particular set of audience, and that's why owners restrict their content from specific viewers. Or sometimes, the entire country even. 
However, don't be upset. You can easily bypass this restriction by following our solution that we will mention below. 
2. Copyright strike
It doesn't matter how unique your video concept would be; sometimes, the music or references you may use in it could cause harm to your entire video. 
E.g., Roasting videos. There are legit so many roasters out there, but one wrong move on their end and their 50 Million views video gets taken down. We could only imagine how heartbreaking that must have felt.
Or, in other situations, people blatantly plagiarized your work, in simple words, copy-paste. And that, too, would ultimately block your video under Copyright strike.
3. Messing around during working hours
Be it in the school's computer lab or your office – there are certain websites (including Youtube) that are permanently blocked. And that's fair because, during working hours, you're supposed to be working and not exploring Youtube.
And that's why instead of constant, "close Youtube!" These places simply block it.
How To Unblock A YouTube Video?
So here are some ways to unblock a YouTube video:
1. By using VPN
You can unblock any website you want if you're using the right VPN. In case of any confusion regarding what VPN should be opting for, then we recommend NordVPN.
The job of a VPN is to secure your IP address and disguise a different nation instead. And that's how you can bypass the region-restricted videos. 
So follow the simple steps given below to unblock Youtube videos:-
Step 1: Install the NordVPN.
Step 2: Choose any preferred Country and connect to their server.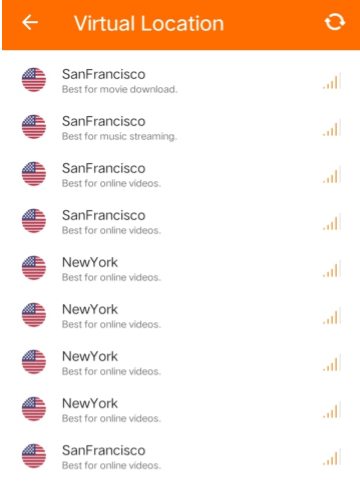 Step 3: However, note that the place through which you are trying to bypass a particular video should have access to it; otherwise, despite the VPN, you cannot watch it.
Step 4: Always surf through NordVPN's Private Browser.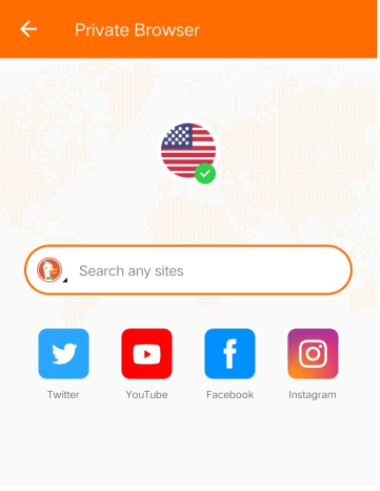 Step 5: Go to Youtube and search for that specific video.
Step 6: However, if you can still not access the content, switch your Country's details and further hit refresh.
2. Tether your device
Imagine that you are sitting at your office or school even, now you have this urge to explore YouTube, but you cannot because the website is restricted. 
All you have to do is turn on your phone's hotspot and connect with the computer.
To do so, follow the steps mentioned below:-
Step 1: Turn on your phone's hotspot.
Step 2: Now, connect it with the computer.
And there you go! You can now explore Youtube without the blocked network.
3. Modify URL
Most of the time, only one URL is blocked. So changing the URL as per your requirement would help you bypass the block. For, e.g., Instead of HTTPS, you can type the URL as HTTP or vice versa.
To be honest, it's a brainer. However, note that – this trick may not always work. 
Regardless, go through the steps given below to unblock a Youtube video:-
Step 1: Open any web browser.
Step 2: Then double click on the link to extend it. Now, you can see, previously, the S was missing in the URL HTTP.

Step 3: After the double click, you can see the S has appeared (HTTPS).
Step 4: You can add or subtract the S as per your link's requirement.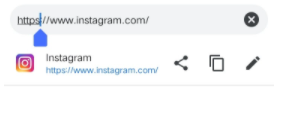 And there you go! After pressing enter, you can watch any video that you like.
4. TOR
You can consider it as a low-end VPN, as it too disguises your IP address and presents it as some foreign resident to bypass geo-restricted regions. However, you don't get any choice regarding what server you get connected with.
Regardless, it still does its job perfectly.
5. Proxy Server
Proxy servers are just another VPN alternative. However, it's not safe. While it does provide you with a proxy network to un-restrict specific videos, those websites or any third party could snoop on your activity, making you vulnerable to a cyber predator.
Hence, we never recommend this option at all. However, if this is all you got then you can choose any of the following servers:-
Web Proxies.
The browser add-ons.
Socks Proxies.
Despite Proxy Servers being one of the simple ways to unblock videos – it still is not safe at all, so please be very cautious while using it.
Frequently Asked Questions
How to unblock a YouTube video on Chrome?
Go to Google Chrome, click on the three dots displayed on the top-right, and click on settings. Further click on advanced settings and then proxy settings. Finally, in the security tab, there would be the option of a restricted site. Uncheck the youtube link.
How to unblock a YouTube video on school computers?
You can unblock a Youtube video on school computers by connecting your phone's hotspot to it so that it automatically un-restricts the site.
How to watch blocked content on YouTube?
There are several ways to watch blocked content on Youtube, and the top 3 would be – Using VPNs, Tethering your device, and Modifying the URLs.
You May Also Like:
Conclusion
We understand the frustration you feel when some Youtube videos are blocked. There are several reasons why Youtube or its videos could be blocked. While some reasons are sensible, others are utter nonsense. 
So in this post, we stated some of those reasons, along with the step-by-step guide on how to unblock them. And some frequently asked questions as well.
So we hope this article was helpful. However, in case of any doubt, reach out to us in the comment section below.