Sex Education is an in-demand Netflix show that just wrapped the shoot of Season 3!
Previous seasons received a lot of praise from the audience and critics. The story revolves around a sensitive theme starring an awkward teen who starts an underground Sex Therapy Clinic in his school.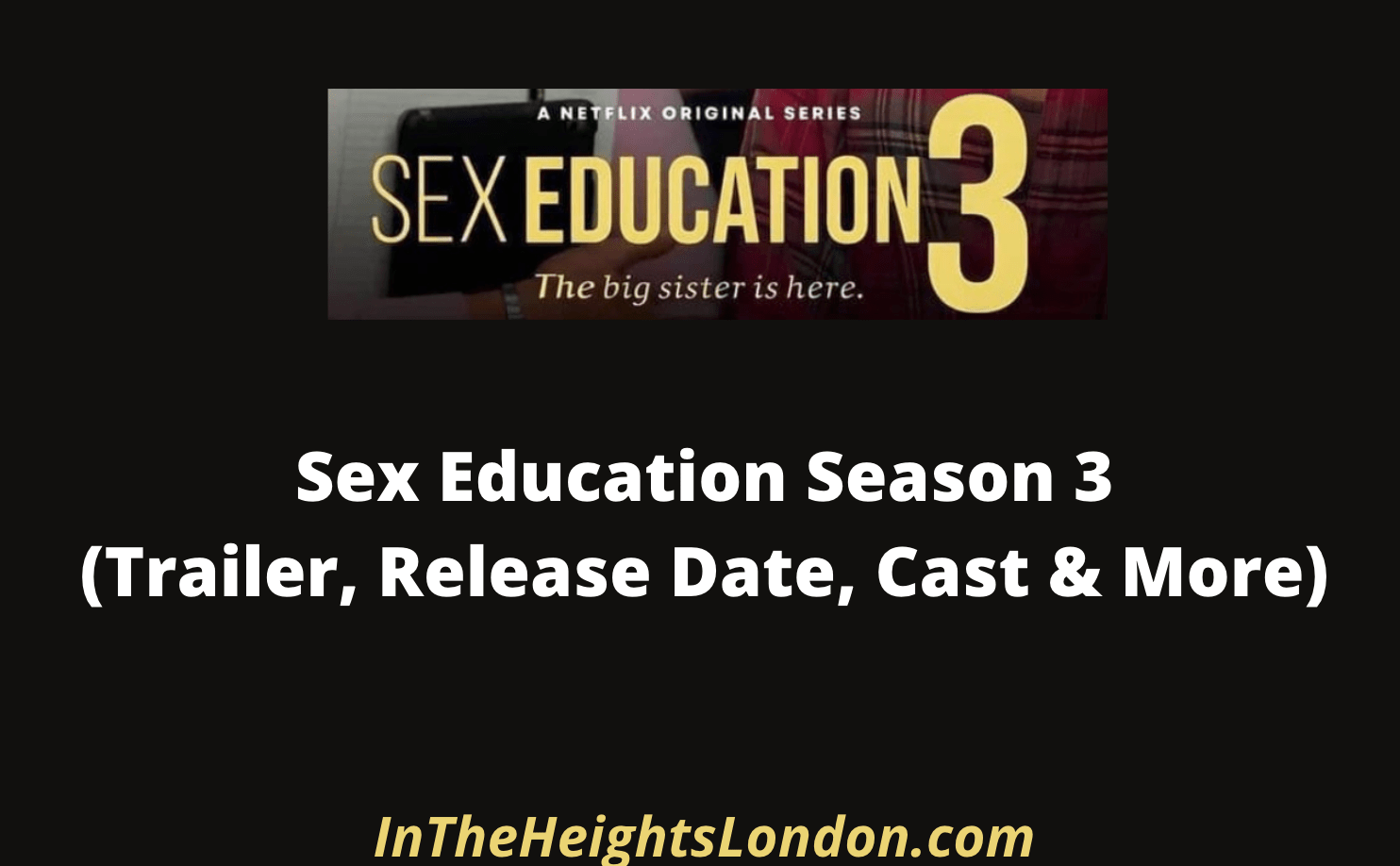 This article will dive much deeper into the show, right from the first two seasons' original premise to the Season 3 details. With that in mind, let's get to it-
Sex Education: In a Nutshell
Sex Education is a popular Netflix series that revolves around a 17-year-old insecure boy and secretly counsels his peers regarding their sexual problems; by forming a Clinic for Sex therapy – alongside his classmate, Maeve.
Now, one may be wondering from where did this awkward teen (who probably hasn't even smelled a girl yet) get all this chart-topping information? 
Well, Otis' mother, aka. Dr. Jean Milburn is a Sex Therapist, and she is pretty open with him regarding these things.
So, to increase his social status, Otis thought, "why not do some social work?" and while he was on it, Otis also realized that he might need some more Sex therapy.
However, in Season 2, Otis's focus is lifted equally amongst other characters with diverse backgrounds.
Sex Education Season 3: Release date (2021)
Like many other projects, the filming of Sex Education Season 3 had been postponed due to the Coronavirus. But months later, someone from the production team uploaded a small clip-on Instagram ensuring that the shoot had resumed in September 2020.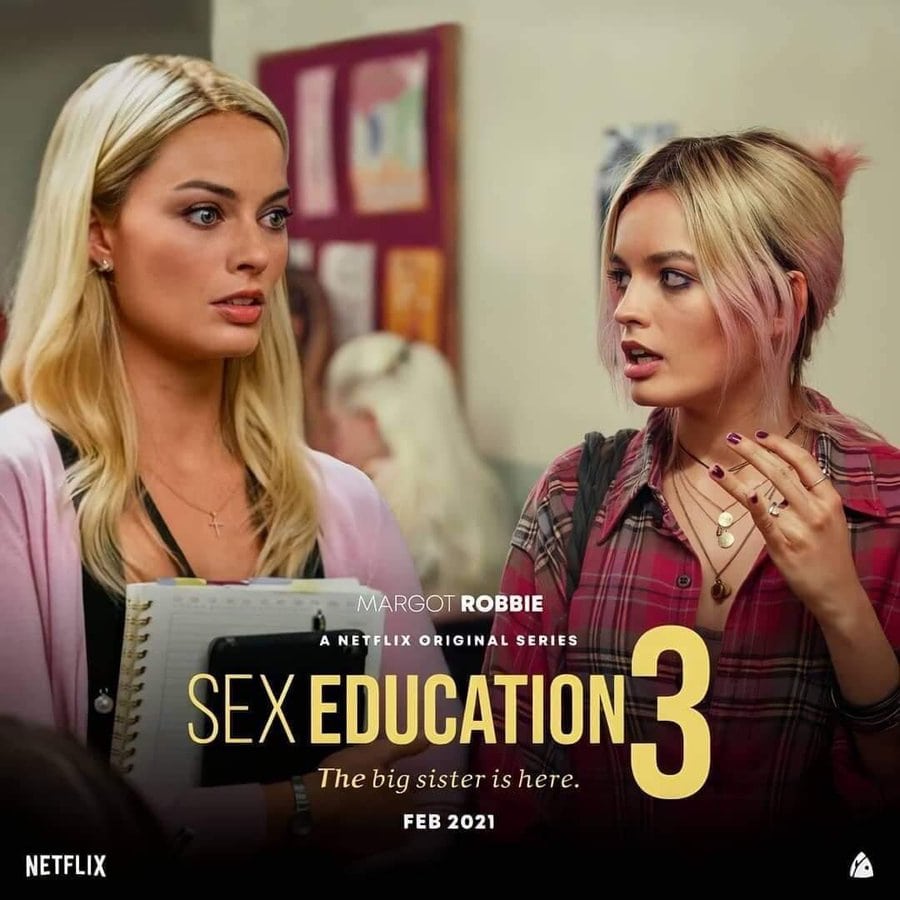 And as per the latest update, the shoot wrapped in March 2021.
So we can expect the Sex Education Season 3 grand premiere anytime soon.
Sex Education Season 3: Trailer
Much like the trailer of season 2 that starred the sultry monologue of Dr. Jean regarding the perks of Sexual pleasure, the trailer of the upcoming season features Principal Groff as he walks through the corridor Moordale High.
Principal Groff is also interacting with the series's main cast's portraits and discusses their promising future as he walks by.
Just like the promising conversation, the trailer, too, looked pretty promising. 
Sex Education Season 3: Cast
Apart from some new characters that we will dive into in just a minute, Sex Education Season 3 will be back with its original star cast, which is as follows:-
Asa Butterfield played by (Otis Milburn).

Gillian Anderson played by (Dr. Jean Milburn).

Emma Mackey, played by (Maeve Willy).

Ncuti Gatwa played by (Eric Effiong).

Connor Swindles played by (Adam Groff).

Patricia Allison, played by (Ola Nyman).
Some of the new characters that are shortlisted for the upcoming season are as follows:-
Peter Groff played by (Jason Issac).

Returning student (Dua Saleh).

Jemima Kirk played by (Hope).
Sex Education Season 3: Plot
If we look at the cliffhanger that Season 2 left us with, we may get to see the aftermath of Otis' love confession for Maeve that Issac, her new love interest, sneakily erases. That may stir a lot of drama.
How will Maeve react? Will she be happy? Or utterly upset with Issac? Or even neutral?
According to Asa Butterfield, his character still need a lot of maturing, so we can also expect good character development in Season 3.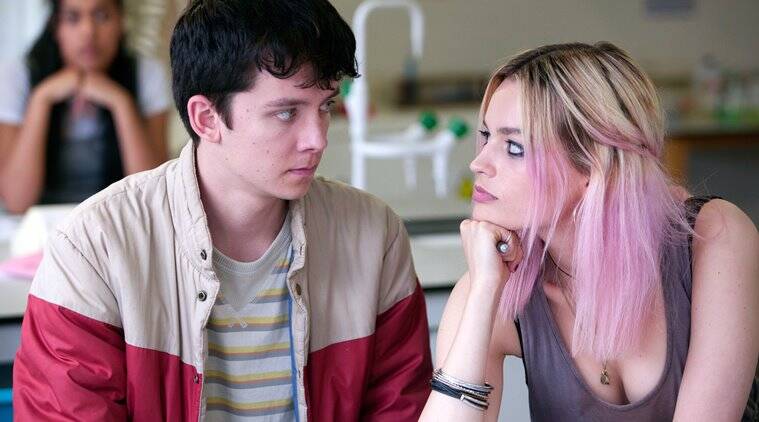 On the other hand, Dr. Jean discovers her pregnancy to expect a baby Milburn in season 3. But the question is, how would that affect her rocky relationships with both Otis and her former husband. 
Will the pregnancy mend the amends? Only time would tell.
If we look at the other characters, then there's a massive drama about to unfold when Adam confessed his feelings for Eric, not just in front of his new boyfriend, Rahim, but also the entire school during the production of the drama Romeo and Juliet.
Apart from last season's cliffhangers, Season 3 may revert to its original theme as it again focuses on Sexual issues.
Where to watch Sex Education Season 3? 
Sex Education is an original Netflix series. So it'll be available on the platform itself. 
Frequently Asked Questions
Will Sex Education Season 3 come?
Yes. The Sex Education season 3 will come, as Netflix has officially confirmed it in February 2020. So you can expect the premiere anytime now.
Will Otis and Maeve get together in season 3?
After Ola and Otis had broken up, the show ended in suspense, with Otis confessing his undying love to Maeve. So we can expect season 3 to be about their blossoming relationship.
You May Also Like:
The Final Verdict!
Sex Education received a lot of popularity due to its out-of-the-box premise. 
The show has shown beautifully why Sex Education is important and what people struggle with due to the lack of awareness.  Of course, the remarks and situations presented have underlying humor, making the show much more appealing.
The first two seasons were a massive hit, and the show has also wrapped the shoot of season 3, so brace yourself, people!
Anyway, in the article above, we have covered every possible thing that you need to know about Sex Education Season 3.
We hope you liked our article. We would appreciate the nice feedback.