Day by day WhatsApp is losing its essence, be it through frequent breakdowns or its unreal Privacy policies. Either way, if you too are frustrated with Whatsapp not working well, then this article is for you!
Ever since its launch, WhatsApp somehow has encapsulated us all. Be it school updates, family groups, or staying connected to your friends, WhatsApp has become the most preferable medium. However, looking at its recent downfall – it's safe to say that its popularity may subside soon.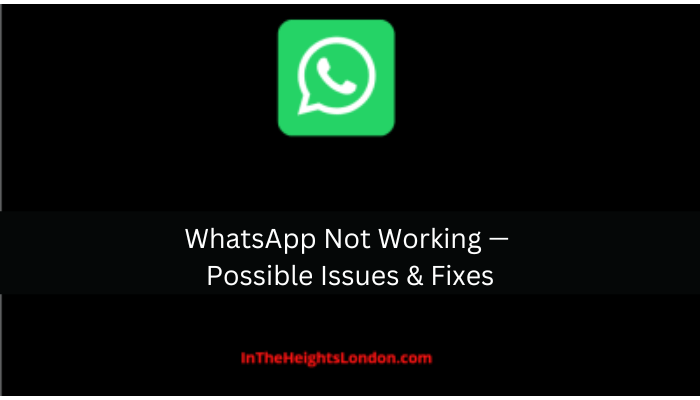 Regardless, till the golden day comes, here are some reasons and quick solutions on why your Whatsapp may not be working. So with that in mind, let's dive into it:-
Reasons why WhatsApp is not working:-
There are several reasons why your Whatsapp may not be working (and we'll list down some of them in just a minute), but before anything else, you should verify whether it is a fixable bug or Whatsapp is not working for everyone, aka. The Outbreak!
So to check that click here.
Now that you've checked and Whatsapp server-status has confirmed that there are no issues from their end – check out some of the other reasons that we have listed below:-
Unstable Internet Connection.

Exceed the limit of Phone storage.

The App may need an update.

VPN (activated in countries that don't support Whatsapp).

Data-saver.

The restriction mode on Whatsapp.

Whatsapp preferences may need the reset.

Whatsapp Cache.

Reinstall the App.
Solutions for WhatsApp Not Working
So here are the solutions for the above-given problems:
1. Restart your Device
Just like any other issue on your device, Whatsapp bugs too can be fixed by simply restarting the device. To do so, follow the steps given below:-
For Android
Step 1: On the right side of your device (below the volume button) there is a power button, press it for about 10 seconds.
Step 2: Depending on your device, either two or four options would appear – click on the reboot/ restart option.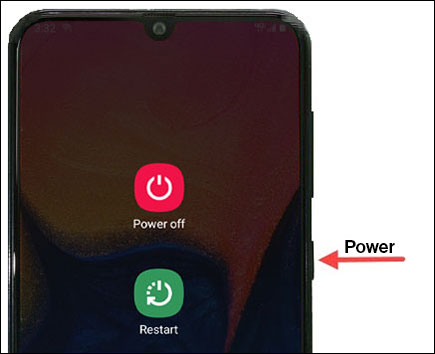 For iPhone
Step 1: Just like Android, you would find a power button on the right side of your device, long-press it.
Step 2: Now, three options would appear on the screen – medical ID, emergency SOS, and slide to power off. Slide the power to the right side. 
And soon enough, your device would restart, and then you can check whether your Whatsapp is working perfectly fine or not.
2. Check your Internet connection
Before moving towards many Whatsapp-oriented bugs, we'll check the basic issues first. And since the reboot method didn't work for you, maybe the issue could be your internet connection. So follow the steps below to verify it:-
Step 1: Turn the mobile data (or connect to the WiFi) by sliding down the notification bar.
Step 2: Now, go to Youtube or any other platform that requires the internet, and check whether you're getting access to it.
If you still didn't get the access then it is most certainly your network issue. However, if you did get the access and yet your Whatsapp is not working – then feel free to check out our other solutions mentioned below.
3. Check the storage of your Device
For your device to function well (and not lag every 30 seconds), the internal storage must have at least 500 MB free. So to check that – follow the steps given below:-
Step 1: Go to settings and further select storage.
Step 2: And to check the memory of your storage, further click on internal storage.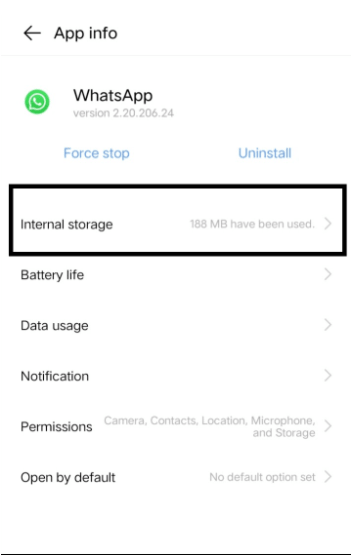 Step 3: If the memory has exceeded the limit, simply clear it.
4. Update the App
Step 1: Go to Google Playstore (or Applestore), search for Whatsapp.
Step 2: Now, there would be two options – uninstall and update. So, click on the update.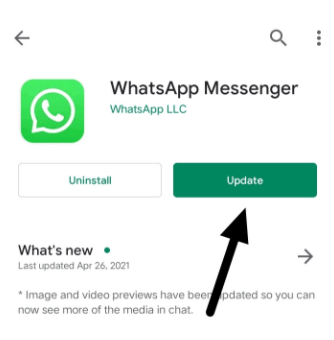 And soon enough, your update would be ready and then you can check whether your Whatsapp is finally working or not.
5. Turn off the VPN
As you may know, VPNs are the best privacy portal that secures your original IP address from sneaky third parties. However, while you're using them (and the country through which you're accessing the internet), check whether Whatsapp is banned in those countries.
If so, you will not get access to Whatsapp unless to turn off the VPN. And to do so, follow the steps mentioned below:-
Step 1: Go to your VPN.
Step 2: On the top-left corner, click on the back arrow beside "connected".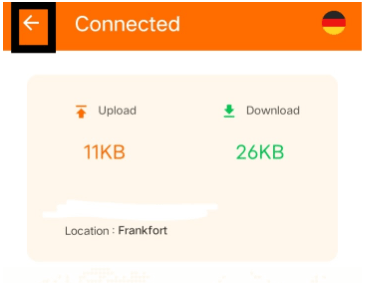 Step 3: Now, simply click on the big circle and it would turn into a power-off button.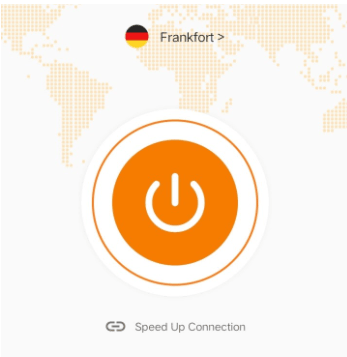 6. Disable the saving mode of your Data
Data saving mode comes in handy when you're not actively using the screen. However, that may hurdle some of your Apps' functionality (including Whatsapp). So to disable the saving mode, follow the steps mentioned below:-
For Android
Step 1: Double slide down the top screen to get access to quick settings.
Step 2: Now, slide to the left and click on super mode.
For iPhone
Step 1: Go to your settings and further click on cellular.
Step 2: Now, click on cellular data, and next to it is low data mode – turn it off.
7. Turn off the restricted mode for Whatsapp
Restricted mode goes hand in hand with data-saver as it too slows down the functionality of background apps. However, to turn it on simply follow the steps mentioned below:-
Step 1: Go to the settings menu and further click on the network and internet.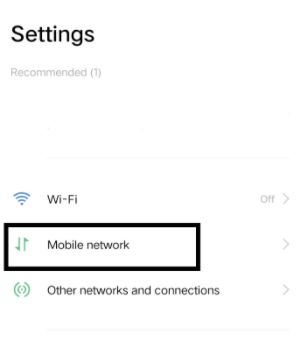 Step 2: Now, to see the amount of data used by certain apps, click on the data-saver.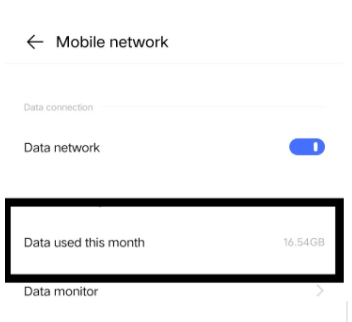 Step 3: Further click on unrestricted apps and a list of apps would be displayed.
Step 4: Now, scroll down till you find background data turned off and search for Whatsapp in there.
Step 5: Finally, turn off the restricted mode in front of Whatsapp.

And voila! Your Whatsapp bug would be sorted, if not – there are still few solutions left, go check them out!
8. Reset the Whatsapp Preferences
By resetting the App's preference, you'll be able to restore Whatsapp's default settings without erasing the previous records. To do so, follow the steps given below:-
Step 1: Go to settings (in the main menu) and select the option with, "reset."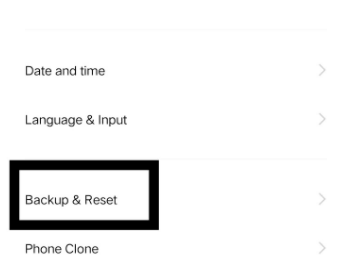 Step 2: Further click on reset app preferences, and then select reset apps.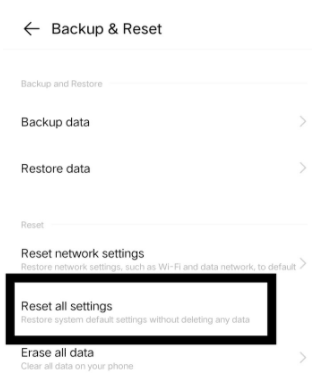 9. Clear the Data and Cache of Whatsapp
The cache is the extra data (unneeded even) of Whatsapp and sometimes, that may halt the working of the App. So to clear it, follow the steps mentioned below:
(However, note that – you may lose all your data.)
Step 1: Go to settings and click on Apps and Permissions.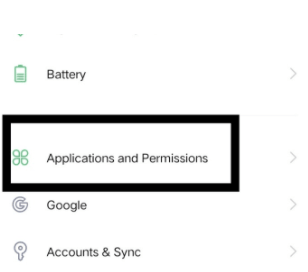 Step 2: Now, to view all the applications, select the app info and open Whatsapp.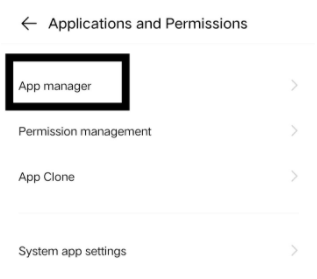 Step 3: Then click on storage and cache; and further click on clear cache.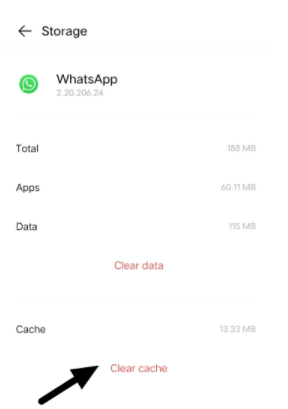 Step 4: And finally, click on force stop, so your Whatsapp shutdowns.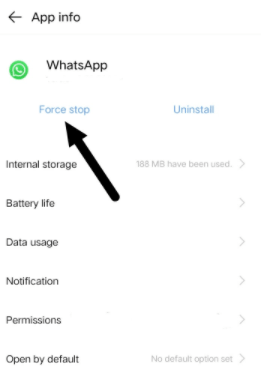 10. Reinstall the App
If all the methods mentioned above failed, then you can go ahead and simply uninstall Whatsapp and reinstall it. And to do so, follow the steps given below:-
(note that: Just to be on the safer side, back up your data. To do so, go to Whatsapp settings then further click on chats, and then back up.)
Step 1: Go to Applestore (or Google Playstore), search for Whatsapp.
Step 2: Now, instead of two options, click on the uninstall button.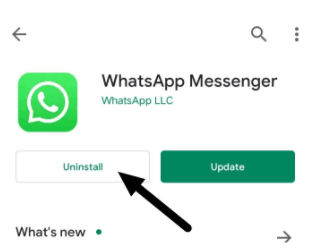 And once Whatsapp is successfully uninstalled, you can install it again.
Frequently Asked Questions:
Did WhatsApp crash today?
No. As of now, there was no crash reported on Whatsapp and it is working perfectly fine.
However, if you're still facing any issue, make sure you go through our article above, wherein we have listed some reasons why your Whatsapp may not be working and also given quick solutions to resolve it.
Why is my WhatsApp Plus not working?
There could be several issues, you either need to clear the cache or restart your device for Whatsapp plus to start working again.
How do I restart my WhatsApp?
Click on the left button near the home button, so that all the tabs on your device open, now clear all (including the Whatsapp tab). Further, open Whatsapp again.
Why is the WhatsApp Notification not working?
You accidentally may have set your Whatsapp on Do not Disturb mode. To change it, go to your Whatsapp, and on the top-right corner click on the 3 vertical dots and further click on settings. 
And then click on the notifications, and further turn on the high-priority notifications.
You May Also Like:
The Final Verdict!
So this was our article on Whatsapp not working – wherein we covered some of the reasons and also gave quick solutions for your Android as well as iPhone devices. We hope our post was helpful. Though in case of any doubt, please write us down in the comment section.