On every OTT platform available out there, the sea of well-known horror movies is waiting for you. What if you have already seen them and do not wish to waste your time searching for a good horror movie to watch? 
Do you want to start with some of the best yet underrated horror movies but have no idea where and how to find them?
You are in the right place to gather information about the movies that might provide you with a good jump scare but are very underrated. We have gathered a few films from past and present that might not have caught your attention and vanished from your radar. 
So, read the article below to know a few of the movies we think are underrated and a must-watch.
List of 10+ Best Underrated Horror Movies 2021
Were you tired of watching horror movies that are popular or follow the same storyline? We present you with an underrated list of horror movies for all the horror fanatics out there. We hope you like the collection we are about to present.
Ouija
The Exorcism of Emily Ross
Session 9
The Ring
The curse of La Llorona
Sinister
The Ritual
His House
Don't Breathe
The Woman in Black
1. Ouija – 2014
Available on: Netflix and Amazon Prime Video 
Directed and written by Stiles White, Ouija is a 2014 American supernatural horror film that follows two best friends, Debbie Galardi and Laine Morris, playing the Ouija board when they were children. 
The scene is cut to older Debbie burning the Ouija board while Laine is away at a party. Following the day later, the news of Debbie dying is spread around the whole city. While investigating, Laine comes across the Ouija board and thinks it might be a connection to talk to Debbie and understand what went wrong that night.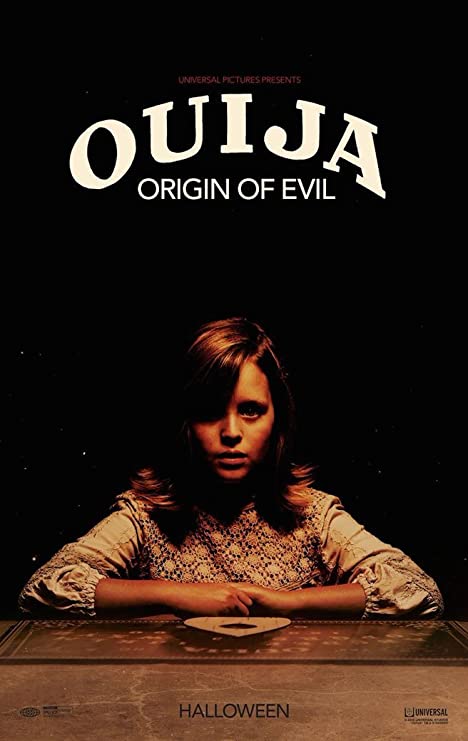 Laine, her sister, Debbie's boyfriend, and their two other friends start playing the board to talk to Debbie. Instead of Debbie, they contact some evil supernatural force that starts following them around and calls itself DZ. Their lives are in danger. Watch the movie Ouija to find out what happens to Debbie's friend and if they can close the portal.
The prequel to this movie is also available.
2. The Exorcism Of Emily Rose – 2005
Available on: Amazon Prime Video
The Exorcism Of Emily Rose is a 2005 American horror film directed by Scott Derrickson. Emily, a nineteen-year college student, was tormented by seven demons which showed visions that sent chills down her spine. 
The family believed that the only way out was to perform an exorcism, which made her die horrifically. The family priest, Father Richard Moore, who performed the exorcism, was charged with performing black magic as the doctors believe Emily to have schizophrenia.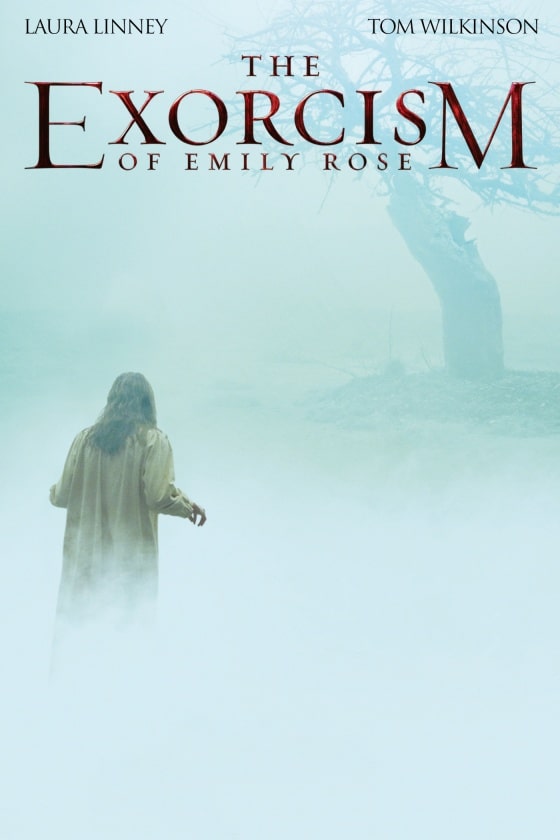 The defendant's lawyer, an atheist, began to believe the priest as she found an evil presence following her. What presence made the lawyer change her beliefs? What happened to Emily? Watch this movie to know more.
It is to be noted that This movie is based on a true story.
3. Session 9 – 2001
Available on: Amazon Prime Video
Session 9, directed by Brad Anderson, is a perfect example of why one should perform asbestos removal every year. The plot follows where the asbestos removal workers and NYPD's chief David visit an abandoned mental hospital to clean it up. 
The mental hospital was closed for 15 years. Now the hospital has new members and has been staying there for 15 years. The building has materials more harmful than asbestos.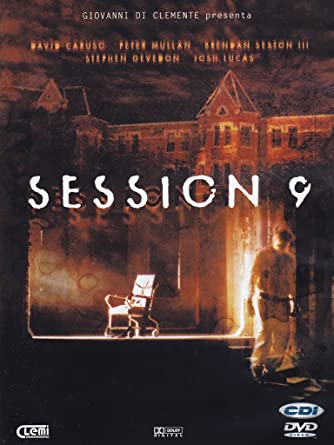 The movie is well constructed. The characters have no idea what is in store for them until they realize it's far too late. But what is waiting for them, and what did they find? Watch the movie and discover the secrets.
4. The Ring – 2002
Available on: Amazon Prime Video
The Ring is directed by Gore Verbinski and is based on Ring by Hiroshi Takahashi and Koji Suzuki. The Ring series is followed by The Ring 2 (2005) and Rings (2017)
The plot is based on the concept where a mysterious and extremely disturbing videotape is circulated. When watched, followed by a ringing cell phone, the person only has seven days to live until the tape is passed to the next person in 7 days.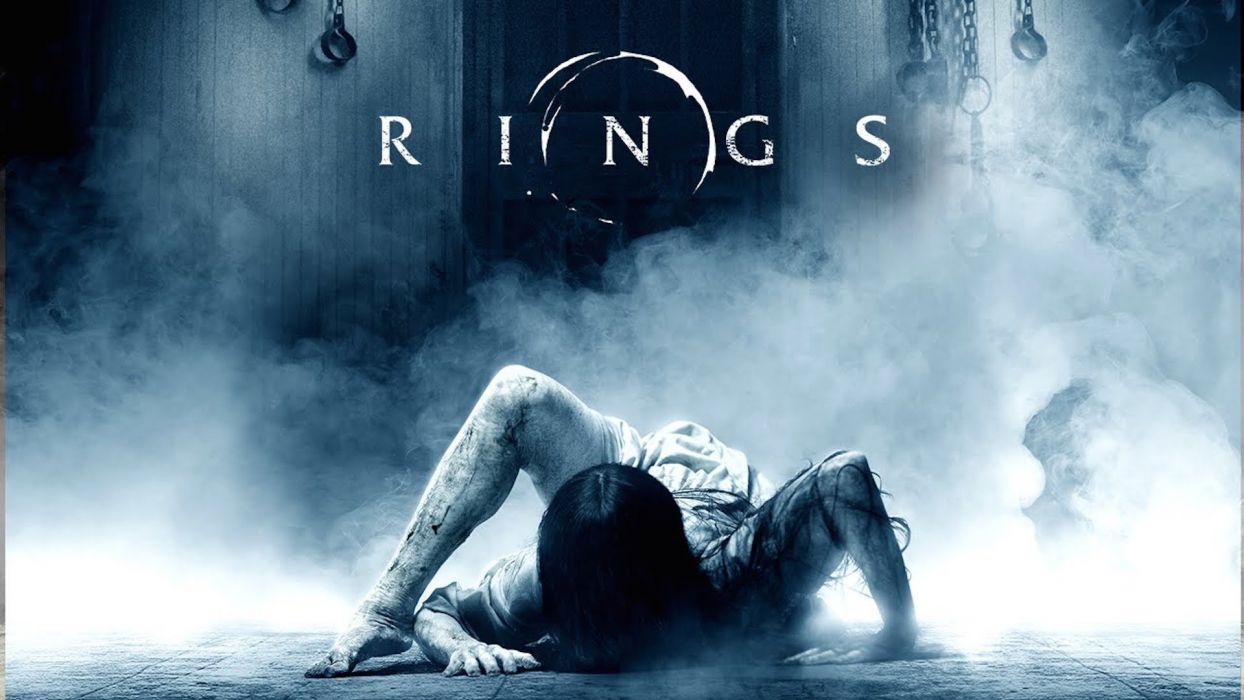 Rachel, the main lead, is a young journalist who comes across a mysterious tape and investigates it after her niece's unexpected and horrific death. What happens to Rachel? Is the curse broken? Watch The Ring to find more about it.
5. The Curse of La Llorona – 2019
Available on: Amazon Prime Video and Netflix.
La Llorona, also called the Weeping Women, is a part of a Hispanic Legend. It is believed that whoever hears her cry and the death call are in for a horrific death. She preys on the children as a desperate mission to replace her own. She also doesn't spare anyone who comes in her way.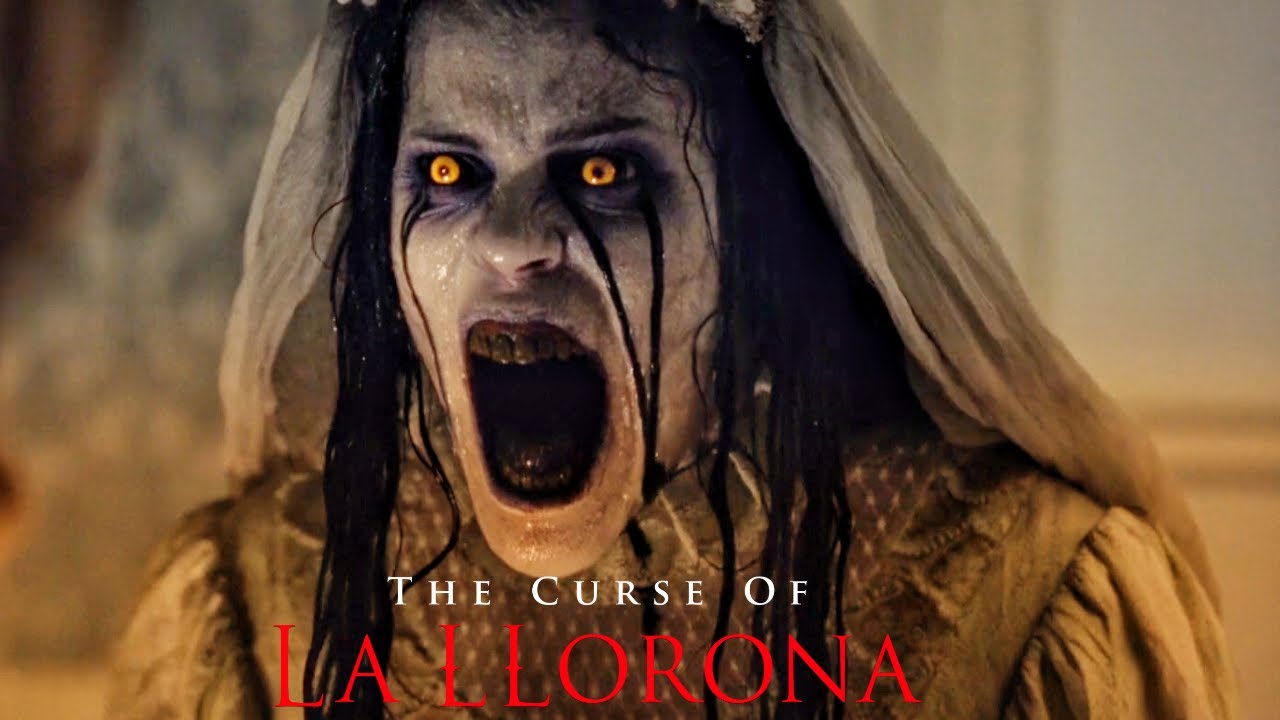 The plots follow in 1970, LA, where a social worker and her kids are drawn into this world of hell and La Llorona's next victims. Their only hope is the priest well accustomed to the curse of Llorona and how to break it. Will, the priest, save all of them and break this curse, or will they be victims of Llorona? Watch the movie to know the answers.
6. Sinister – 2012
Available on: Amazon Prime Video and Netflix
Directed and co-written by Scott Derrickson's Horror film Sinister is one of the movies that make your skin crawl in fear with multiple jumpscares and an exciting plot.
The plot follows writer Ellison Oswald who has hit a dead end and is in a slump. His bestselling novel was ten years ago, and after that, he hasn't had any luck. You can call it desperation, but Oswald discovers a film that shows a family's mysterious deaths and pledges to solve them.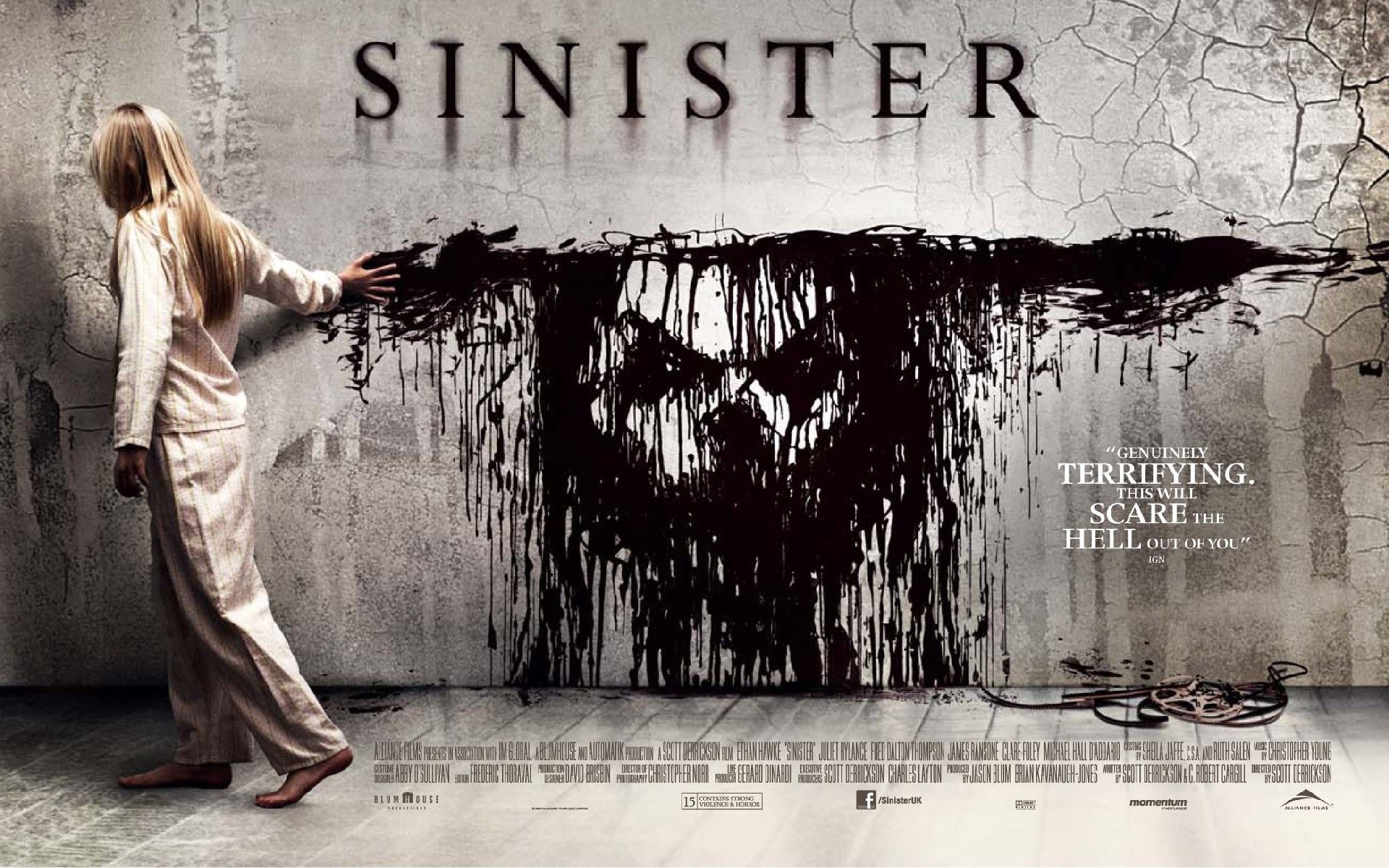 He moves in the same house, where the deaths took place, with his wife and child. He later discovers that living in the house is calling upon death. Why is it? Watch the movie to know more.
7. The Ritual – 2017
Available on: Netflix and Amazon Prime Video
The Ritual makes you feel emotions that you might not understand, and these emotions might be a mixture of being scared and curious. It is directed by David Brucker and is based on The Ritual by Adam Nevill.
The Ritual follows five friends Phil, Hutch, Luke, Dom, and Rob, who met in a pub and planned a trek in the forest of Sweden. The robbery that happened on the same night made Rob lose his life. Devastated by the same, the four friends decide to go for the trek in memory of their friend, Rob.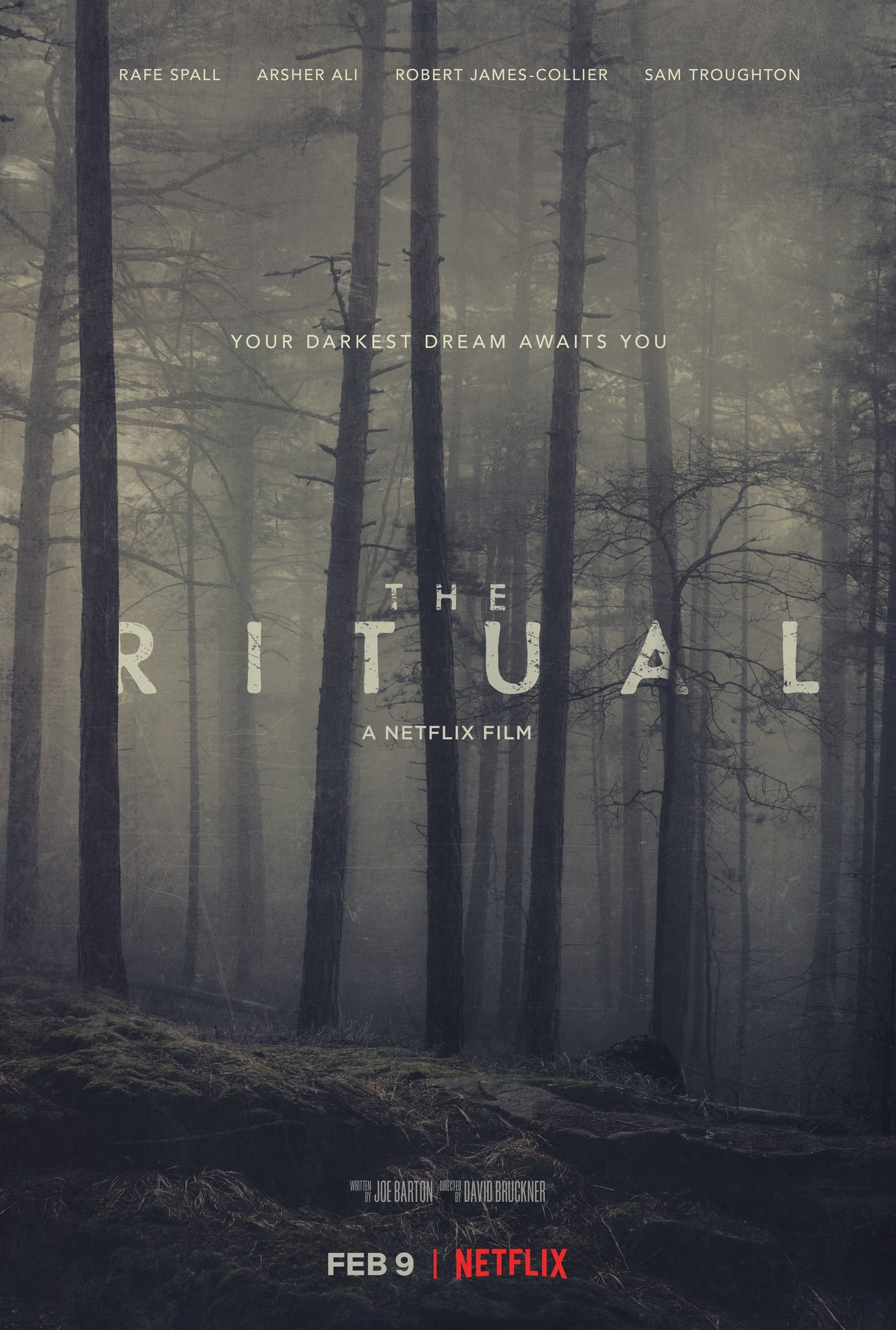 A wrong turn in these forests leads them to an urban legend where they are haunted by the presence of an evil that stalks them and has different plans for them.
Watch Ritual and see how the story folds for them.
8. His House – 2020
Available on: Netflix
The life of a refugee is difficult as it is; what happens when you have to face the demons in your house as well?
His House is directed by Remi Weekes, where a refugee couple from South Sudan tries to adjust to their new life in England. They are provided by a house, but is their house safe and secured for them? Evil is lurking behind the doors, ready to pounce on their soul. Watch this movie to know what happens to the refugee couple.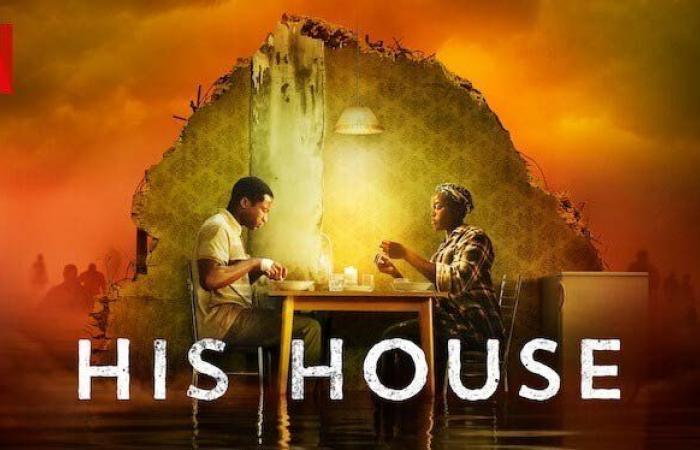 9. Don't Breathe – 2016
Available on: Netflix and Amazon Prime Video
To live a quality life when your parents have scared you mentally has been the only hope of Rocky. She wanted to escape the town with her sister, which required money.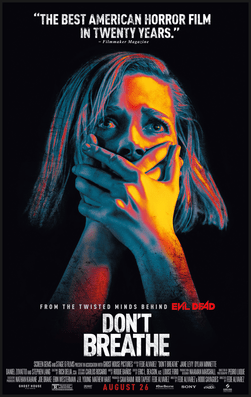 Don't Breathe follows Rocky, who gets the money by breaking into wealthy people's houses. Alex, Money, and Rocky organized a well-planned Robbery from a blind veteran who won a huge cash settlement. They soon found themselves trapped inside the house, and the veteran doesn't seem as easy a target as they thought.
10. The Woman in Black – 2012
Available on: Netflix, Hulu, and Amazon Prime Video
The Woman in Black directed by James Watkins, starring Daniel Radcliffe, is a movie that makes you feel scared of living in abandoned places or mansions.
After losing his wife, the plot follows a lawyer sent to her mansion to settle everything the woman-owned. When the lawyer arrives, he finds that the villagers are hiding a huge secret and discovers the mansion lady still haunts and kills all of the villagers.
Can the lawyer stop this, or will they be one of the victims? Watch this movie to know more.
Our Take
Watching underrated horror movies is always a pleasure. The thrill and unique plots make you gasp in horror as well as admiration.
These are our personal favorite underrated horror movies.
Frequently Asked Questions
Which is one of the best horror movies?
This is a tricky question as it depends on every individual. According to us, Evil Dead is one of the best horror movies available to this date.
Is Annabelle a true story?
Yes, Annabelle is a True Story. The actual doll is sitting behind a closed cabinet of Ed and Lorren's music.
Where can I find the best horror movies?
We would say that Netflix, Amazon Prime, Hulu, and YouTube Movies present some of the most popular and few underrated horror movies.
You May Also Like:
Conclusion:
We hope now you have more horror movies to binge-watch. We hope that our choices will make you delve into the world of more underrated movies.
In the comment section below, let us know your takes on these movies.