In the highly competitive world, the spot of the richest people in the world fluctuates almost every now and then, and it's hard to keep track of actual positions. Also, the curiosity to know who is climbing towards the first position is overwhelming.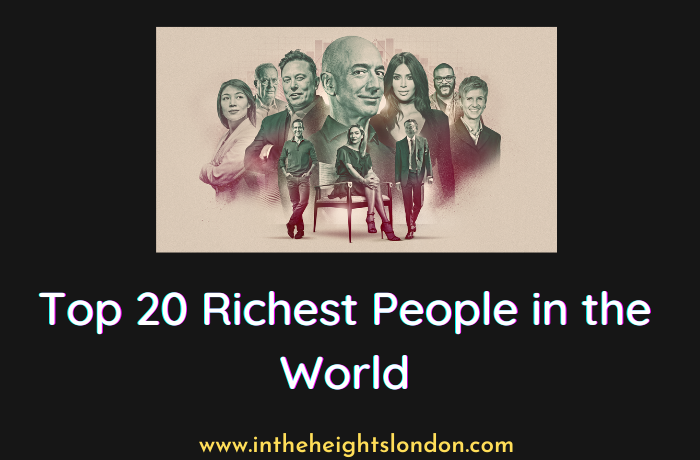 That is why below is the list of the world's richest people, which is updated according to recent events. Before you get started, just keep in mind that the positions might vary in the future as it highly depends on Net Worth and business growth.
List Of Top 20 Richest People in the World:
So here is the list of some of the richest people from all over the world:
1. Jeff Bezos
Net Worth: $202 Billion
Profession: Founder of Amazon
Jeffrey Preston Jeff Bezos was born on January 12, 1964, in Albuquerque, New Mexico, U.S. Everyone knows how wealthy this Billionaire is, but little does everyone knows is that this man was a brilliant minded child when he was younger, and by the time he entered high school he made the garage at his home his own laboratory for his own inventions.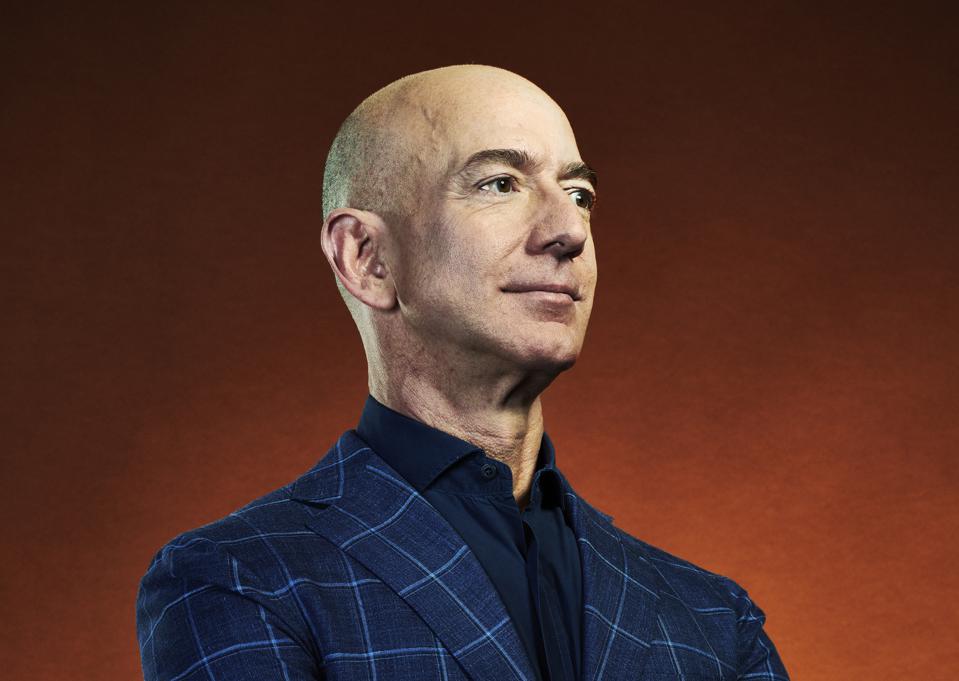 He holds a degree in Computer Science from Princeton University. Later in the early 90's he launched a prototype of the Amazon website; after its beta testing, his team of employees started working for its software in his garage. Today, he holds immense wealth and has expanded his website for various other activities, which earned him good money.
2. Elon Musk
Net Worth: $182 Billion
Profession: CEO and Founder of Tesla
Elon Reeve Musk was born on 28 June 1971 in London. He is the founder of several companies such as Tesla, inc., SpaceX, Paypal, Zip2, and Neuralink. He was very bright in his studies ever since he was a child, and at the age of 12, he created his own video program and sold it to a magazine.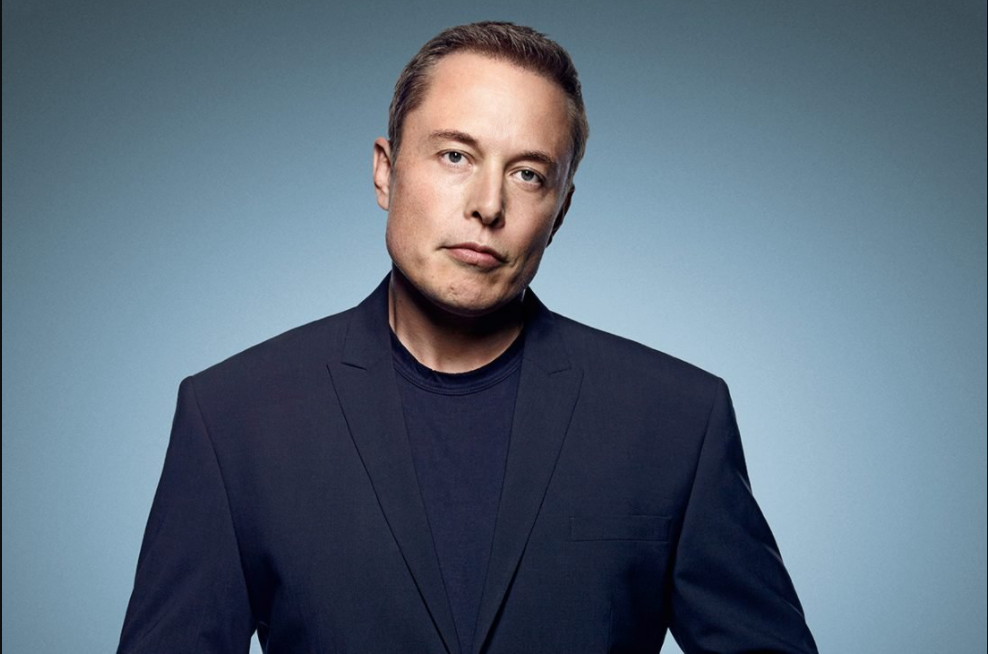 Moreover, 2020 might not be the year for everyone, but it was certainly for him as, by the end of it, a total fortune of around $140 Billion was added to his wealth, making him one of the top three richest people in the world. Furthermore, with Tesla's shares increasing prices, his spot fluctuates between the first and second positions, but he is at the top of this list for now.
3. Bernard Arnault
Net Worth: $151 Billion
Profession: Chairman and Chief Executive of LVMH Moet Hennessy- Louis Vuitton SE
Bernard Jean Etienne Arnault was born on 5 March 1949 in Roubaix, France. In 1977 he took over his father's company, and by 1989, he was the owner of 43.5% of LVMH.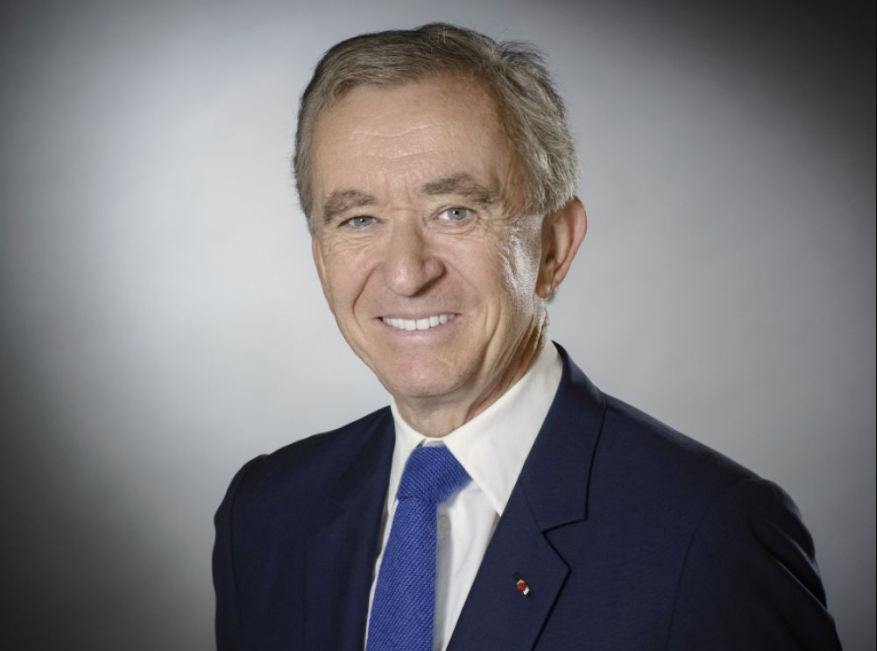 Furthermore, his new tricks of dealing with business, like carrying out the process of decentralization in decision making, caused the profit to rise by around 500%. In 2007, he became the richest person in France, and later in 2013, he became the 15th richest man in the world. Not only this, in 2020, he managed to hold the position of the second richest person in the world. However, with Elon Musk's sudden rise, he is now the fourth richest person.
4. Bill Gates
Net Worth: $132 Billion
Profession: Co-Founder of Microsoft Corporation
Willian Henry Gates III was born on October 28, 1955, in Seattle, Washington, the U.S. He studied at Harvard University but dropped out of it in 1975. When he was a child, he mastered the art of computer programming and started experimenting with it for inventions. Despite being so wealthy, his outlook on life is different, which reflects on his decision of leaving only 10 Million for his kids as, according to him, massive wealth is not a favor to them.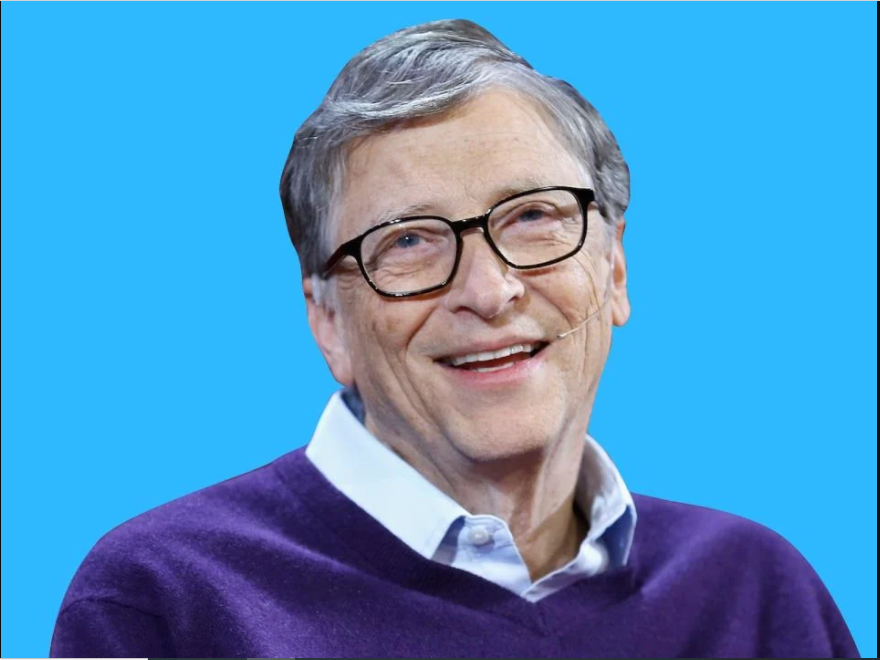 Furthermore, in 2015 he was the richest man in America and the second richest in the world. Besides everything, he is a total nerd by heart as he likes to read books, and it's his own way of keeping his mind sharp. On average, he reads around 50 books a year.
5. Mark Zuckerberg
Net Worth: $121 Billion
Profession: Founder, CEO, and Chairman of Facebook Inc.
Mark Elliot Zuckerberg was born on May 14, 1984, in White Plains, New York, U.S. Mark was an early bloomer, and at the age of 12, he invented an instant messaging software that he used to call ZuckNet. He created this program in order to help his dentist father, as with its help, he would know when the patient arrives.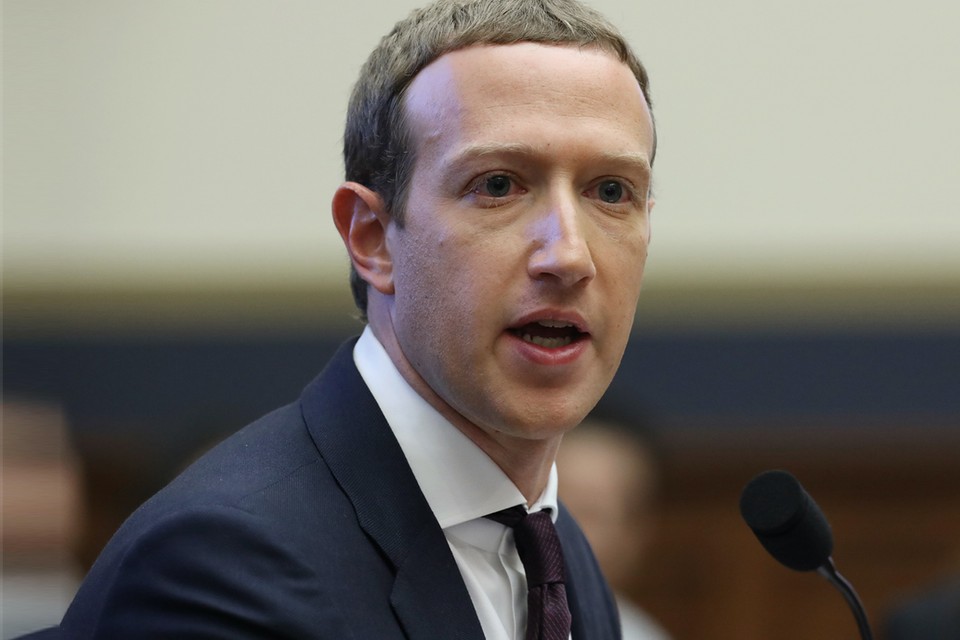 Unlike Gates, he is a multilingual person and enjoys learning new languages. Furthermore, he created Facebook while he was studying at Harvard University and later dropped out of it in order to focus entirely on Facebook. He is a true philanthropist by heart and has even donated $100 Million for the Public schools in New Jersey. Not only this, in 2014, he donated around $25 Million to West Africa to fight the Ebola virus.
7. Larry Page
Net Worth: $108 Billion
Profession: Computer Scientist & Internet Entrepreneur and Co-Founder of Google.
Lawrence Edward Page was born on March 26, 1973. In Lansing, Michigan, U.S., Larry is an intelligent person; during his Ph.D., he researched amazing topics such as understanding the mathematical properties of the World Wide Web. Not only this, he studied; it is a tool through which one web page is connected to another. This gave him the idea to create search engines.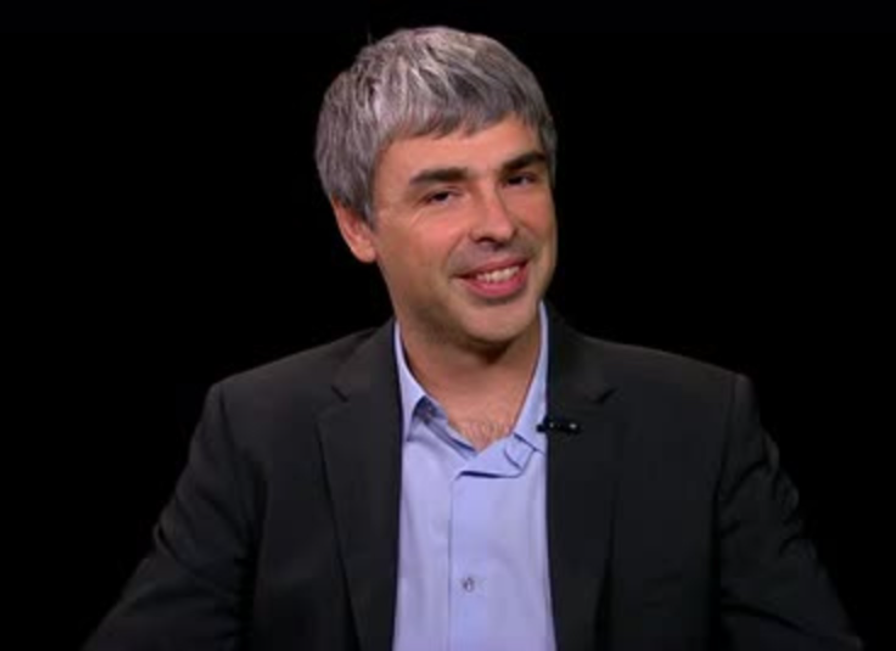 Later in 1996, a search engine of Google was available to internet users, which was his colossal success. His net worth is increasing rapidly, indicating that he might climb further in this list before the end of this year.
7. Warren Buffett
Net Worth: $104 Billion
Profession: Businessman & Investor
Warren Edward Buffett was born on August 30, 1930, in Omaha, Nebraska, U.S.  Buffett has always been business-minded ever since he was a child. By the age of 16, he managed to earn a sum of around $53000. Not to mention that he bought his first stock when he was eleven years old, and later, he made more money by selling gold balls, etc.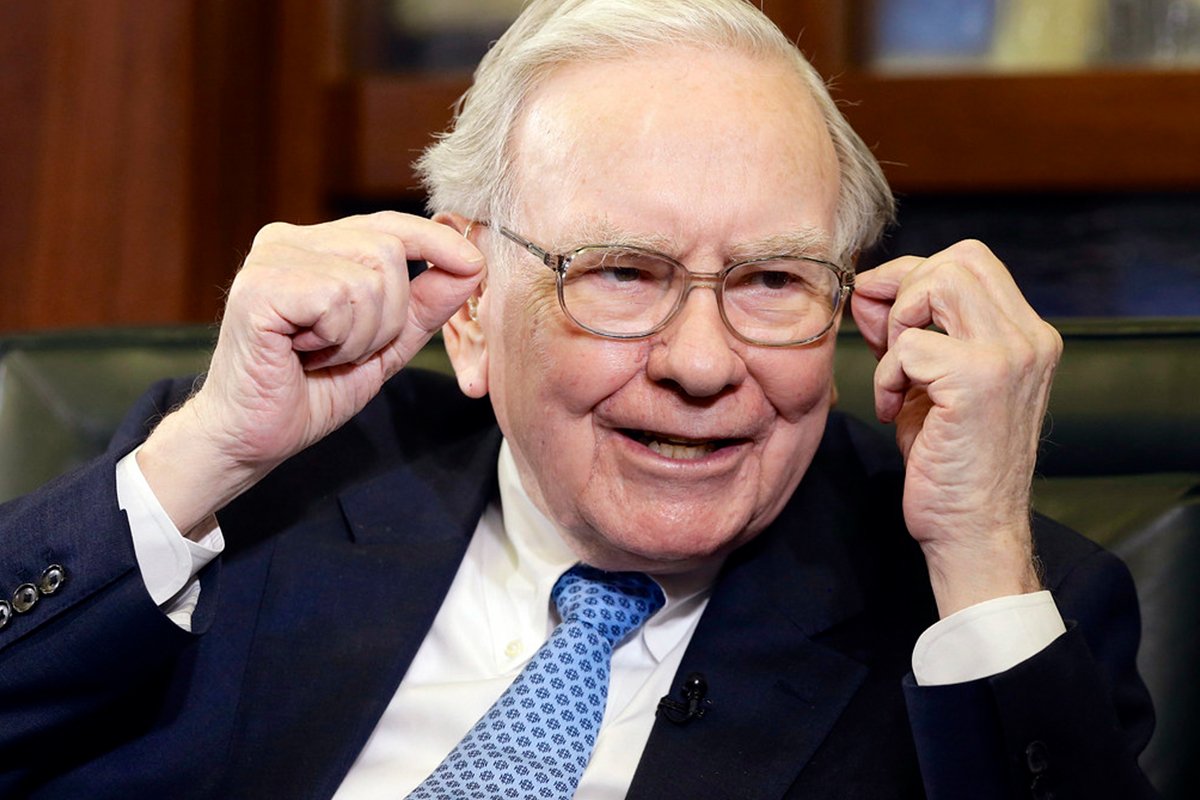 However, this brilliant-minded teenager was rejected by Harvard School, but that didn't stop him from moving forward in his journey of becoming one of the wealthiest people. Once his father in law demotivated him and told him that he would never succeed in his life, he took that as a challenge, and today people would pay in millions just to have one lunch with him.
8. Sergey Brin
Net Worth: $104 Billion
Profession: Computer Scientist & Co-Founder of Google
Sergey Mikhaylovich Brin was born on August 21, 1973, in Moscow, Russian SFSR. He met Larry at Stanford, and they both became friends. Later, with Larry's research, the duo came up with a search engine that leads to the invention of Google search. Therefore, the pair together co-founded Google and now share its wealth together. They both also have a philanthropic platform known as Google.org, which focuses on solving the issues of the world's climatic problems. He is involved with so many social works along with Page.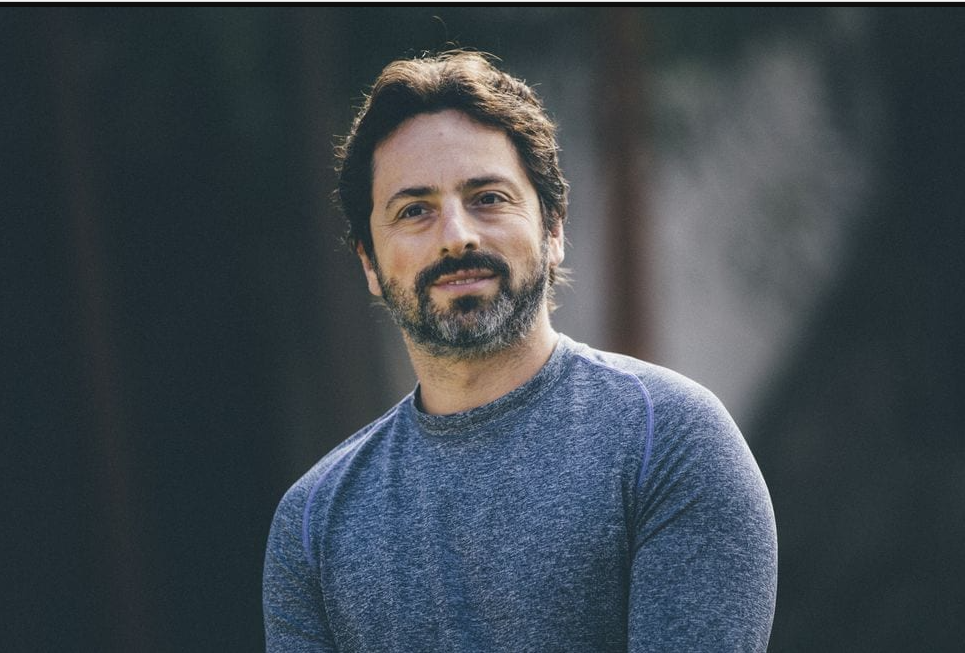 Furthermore, the duo is still going strong and has so many upcoming projects in the future. Moreover, his mother was diagnosed with Parkinson's disease; thus, he decided to make a donation in 2008 to the University of Maryland School of Medicine.
9. Steve Ballmer
Net Worth: $91.1 Billion
Profession: Chief Executive Officer of Microsoft
Steven Anthony Ballmer was born on March 24, 1956, in Detroit, Michigan, the U.S. He did his BA from Harvard University and MBA from Stanford University. After becoming the CEO at Microsoft, he received mixed reactions from the employees. With his experience, Balsharedd did well in raising the company; however, his failure to adapt to new technologies received criticism.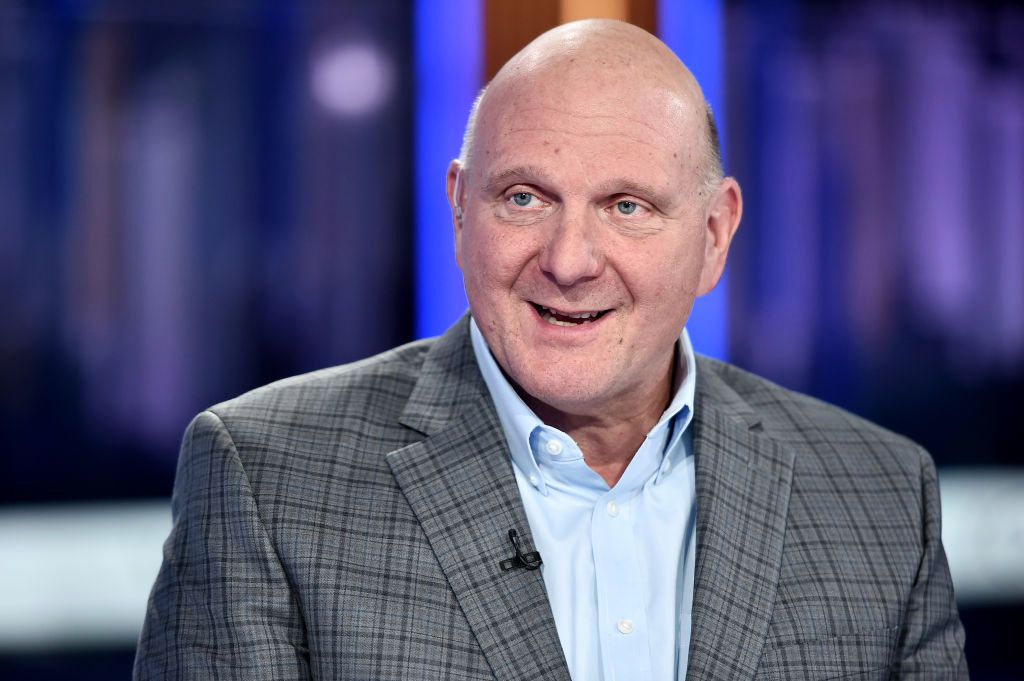 He shared a good relationship with Gates and was the best man at his wedding to Melinda French. He has so many bumps along the way as there were so many ups and downs in his financial status. Still, he managed to become the ninth richest person in the world.
10. Larry Ellison
Net Worth: $90.4 Billion
Profession: Co-Founder, Executive Chairman, and Chief Technology Officer at Oracle Corporation.
Lawrence Joseph Ellison was born on August 17, 1944, in New York City, U.S. In October 2019, he was ranked as the fourth wealthiest person in the United States by Forbes Magazine. In the same year, he became the sixth wealthiest person in the world. Moreover, he made headlines by owning 98% of Hawaiian Island. He leads an extravagant lifestyle which depicts in his interest in sailing a yacht.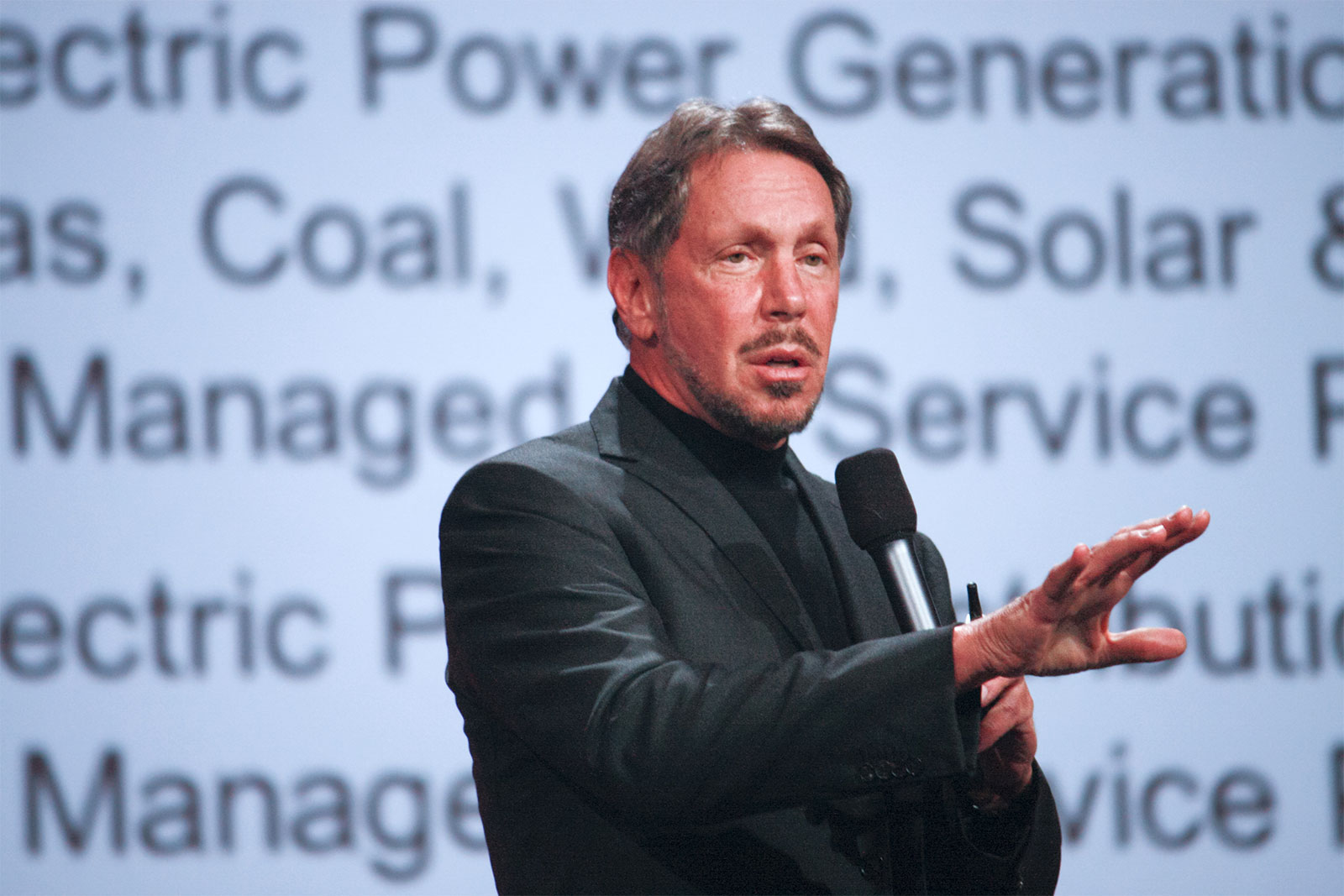 Not only this, the man is a complete philanthropist as he pledged to give 95% of his wealth away. He is truly an inspiration for living life as you please and helping others while you're enjoying the luxuries. However, he doesn't come from a wealthy family background; whatever he has achieved today is all by himself.
11. Francoise Bettencourt Meyers
Net Worth: $82 Billion
Profession: Billionaire Heiress
Francoise was born on 10 July 1953 in Neuilly-sur-Seine, France. She is the richest woman in the world. Her family owns the company L'oreal, and her mother was the heiress; after her death in September 2017, all her fortune was transferred to Francoise. She is also a philanthropist. After the fire entirely damaged the Notre-Dame de Paris, Francoise and L'oreal donated $226 million to repair it, which was a commendable step towards humanity.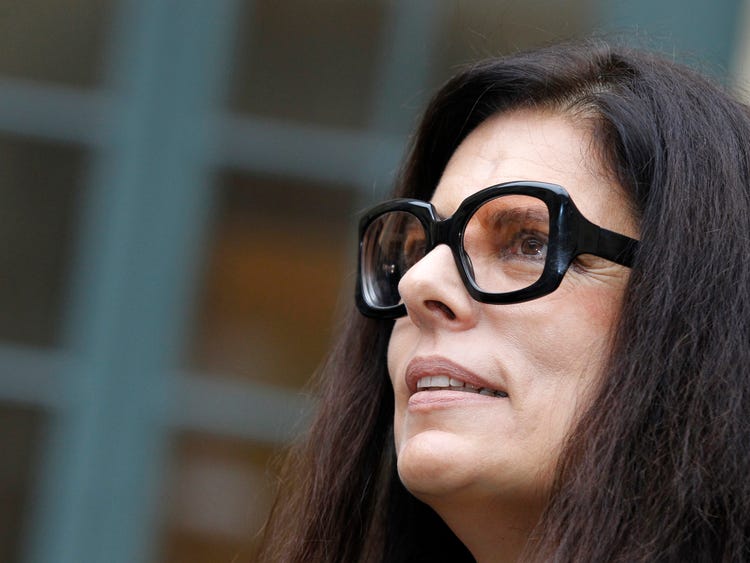 Moreover, she also made headlines in 2008 for suing Francois-Marie Banier, a friend to her mother, stating that he stole money from her mother. However, the matter was resolved out of court later.
12. Mukesh Ambani
Net Worth: $75.8 Billion
Profession: Businessman & Chairman of Reliance Industries Ltd
Mukesh Dhirubhai Ambani was born on 19 April 1957 in Aden, Colony of Aden(Yemen). Mukesh is the richest man in Asia. He did his MBA at Stanford University, but he did not complete his studies there and dropped out of college to help his father in the business.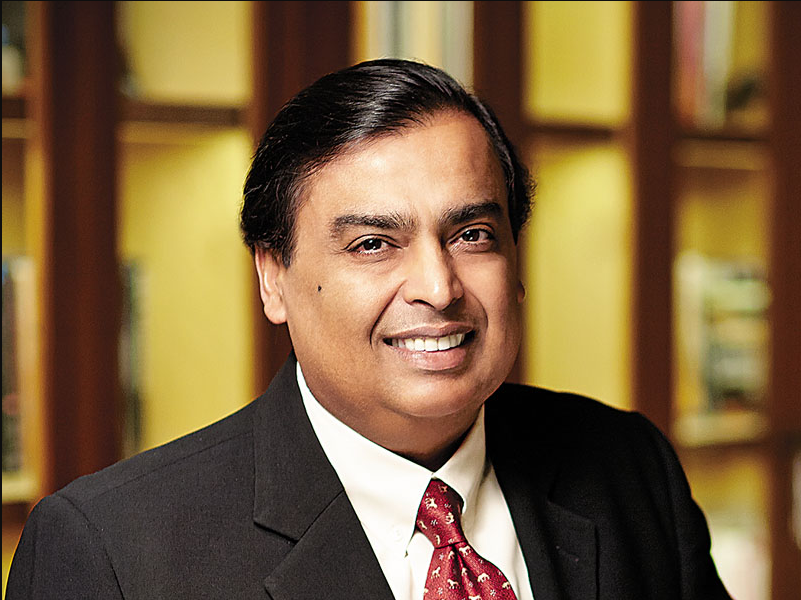 Ambani is the highest taxpayer of India, and most of the employment is generated by his companies and organizations in India, thus providing job opportunities to his people. Unlike his social status, he leads a very simple life and is married to Nita Ambani. The couple has three children, two sons, and one daughter. Recently his daughter Isha got married, the wedding was grand and the talk of the town because of its expenditure.
13. Amancio Ortega
Net Worth: $74.5 Billion
Profession: Founder and Former Chairman of Inditex
Amancio Ortega Gaona was born on March 28 1936 in Busdongo de Arbas, Spain. He is popularly known for his Zara clothing line. In 2019, he was the second wealthiest person in Europe and the sixth richest person around the globe. Surprisingly he worked at a shop for a local shirtmaker at the age of 14, where he learned handicraft.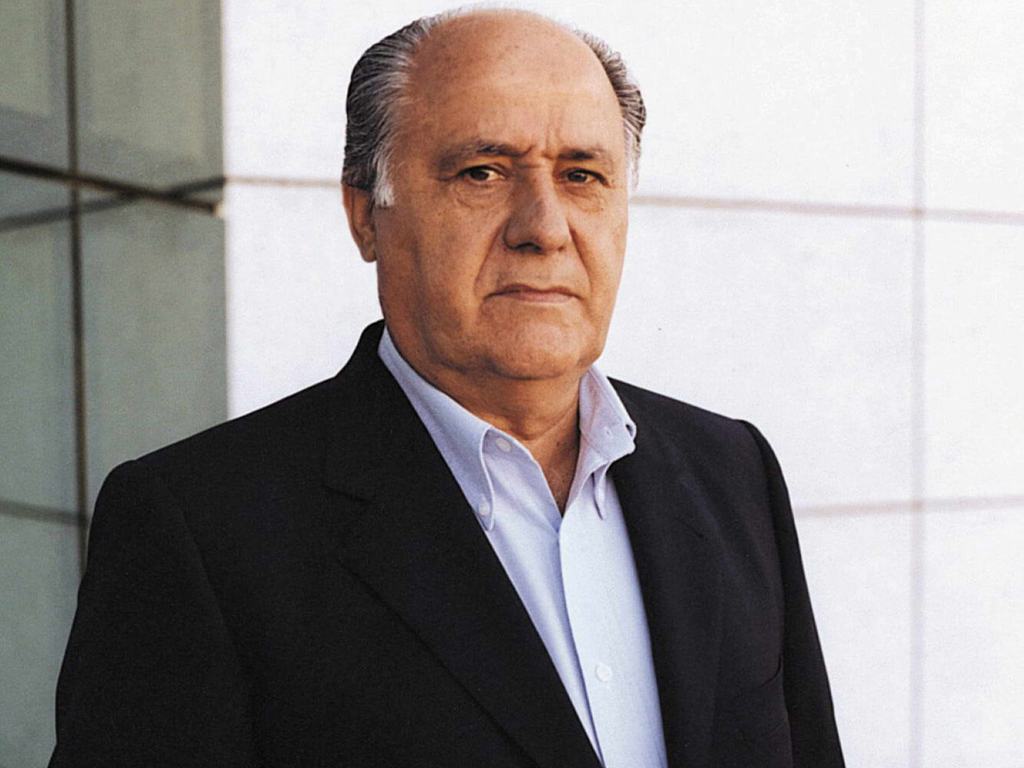 Later in 1975, he launched his first Zara store along with his wife, Rosalia Mera. By 2009 Zara became a brand and got immense fame; at that time, it owned 59.29% of its parent company Inditex. Not only this, he launched over 6,000 stores, most of which were of Zara. Despite being one of the wealthiest people, he likes to keep a low profile.
14. Zhong Shanshan
Net Worth: $66.8 Billion
Profession: Businessman
Zhong Shanshan was born in 1954 in Hangzhou, China. He is an elementary school dropout; after dropping out, he started working on the construction sites. However, in 1977 he enrolled himself in the Zhejiang Radio & TV University, after which he worked as a journalist at the Zhejiang daily and later quit his job in 1988 to try his hand in the business industry.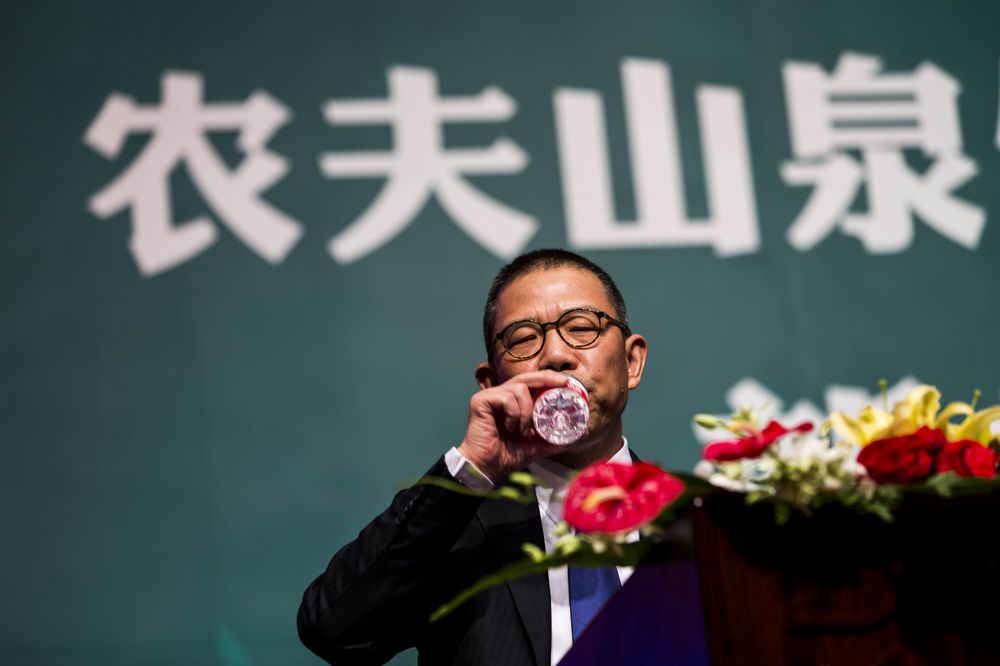 Finally, in 1996 he founded a company based on bottled water known as Nongfu Spring. As of now, he owns 84.4% of the same company. In 2021, the prices of his company's shares increased, making him China's wealthiest person and the fourteenth richest person in the world. In regard to his journey till now, the Chinese media often referred to him as the Lone Wolf.
15. Rob Walton
Net Worth: $62.6 Billion
Profession: Former Chairman of Walmart
Robson Walton was born on October 28, 1944, in Tulsa, Oklahoma, U.S. In 2020, he was named the 14th richest person in the world. He is the oldest son of Samuel Moore Walton, who founded Walmart. Samuel had four children, out of which his one son John Walton died in 2005. In 1966 Rob graduated from the University of Arkansas with a Bachelor's degree in Science in Business Administration. He inherited most of the wealth from his father.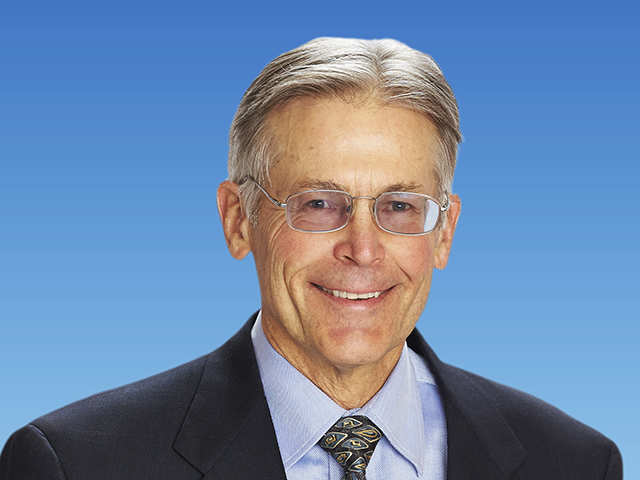 However, in 1969 he received a Juris Doctor degree from the Law School of Columbia because of which later, he became a member of the law firm that represented his company Walmart. Furthermore, he took over as the Chairman of the company in 1992 after his father's death.
16. Jim Walton
Net Worth: $62.6 Billion
Profession: Chairman of Arvest Bank
James Carr Walton was born on June 7, 1948, in Newport, Arkansas, U.S. He is the third child of Samuel Moore Walton, who co-founded Walmart. After his brother John Walton's death in September 2005, he took over his place on the Board of Directors in Walmart. Jim was a bright student in his school days and was a brilliant football player.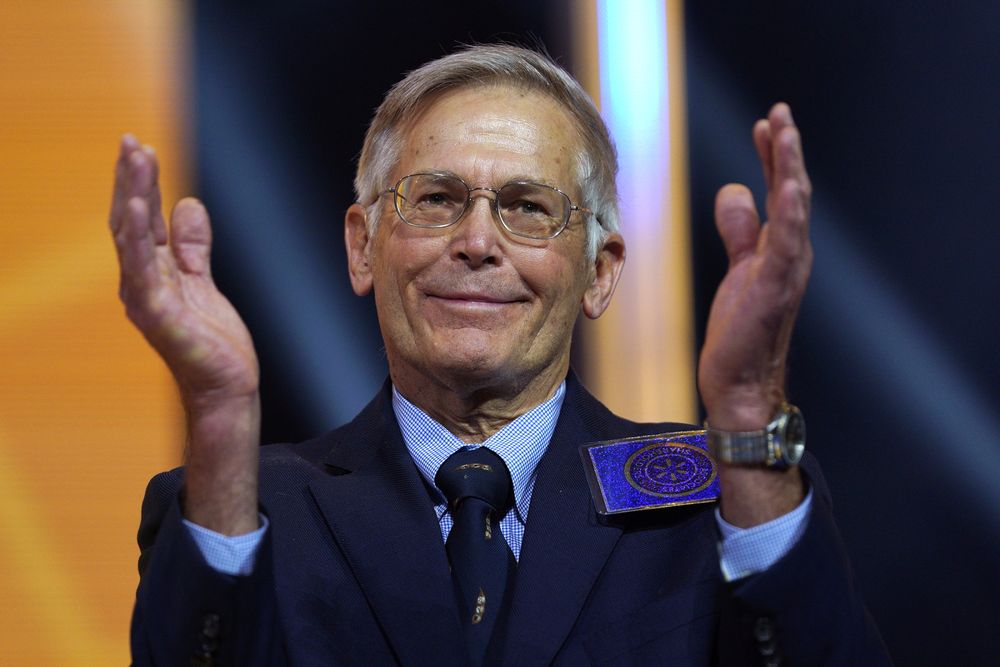 In 1971 Jim graduated from the University of Arkansas with a Bachelor's degree in Business Administration in marketing. In March 2019, Forbes magazine ranked him as the 16th richest person in the world. He married Lynne McNabb Walton and has four beautiful children with her. He is happily married, and he lives in Bentonville, Arkansas, with his family.
17. Alice Walton
Net Worth: $62 Billion
Profession: Heiress to Walton Family Fortune
Alice Louise Walton was born on October 7, 1949, in Newport, Arkansas, U.S. In 2021, she became the second richest woman in the world and the world's nineteenth richest person. She has always been an enthusiastic businesswoman and has done so many works in her life. In 1988, she founded Llama Company which is an investment bank.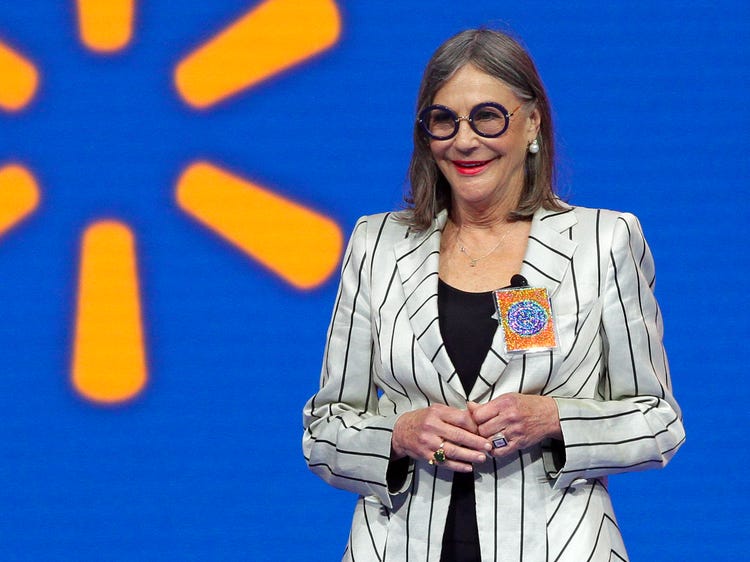 Furthermore, she is also a philanthropist and played a vital role in the construction of Northwest Arkansas Regional Airport by funding $15 Million for the construction. Moreover, she holds great love for art, due to which, in 2011, she founded a Museum known as Crystal Bridges Museum of American Art. She married two times in her entire life and got divorced from both of her marriages.
18. Ma Huateng
Net Worth: $61.9 Billion
Profession: Founder Chairman and CEO of Tencent
Ma Huateng was born on October 29, 1971 in Chaoyang, Shantou, Guangdong, China. He is the founder of Asia's most valuable company called Tencent. The company has developed the most extensive instant messaging service in China. He has been named as one of the most influential people globally in 2007, 2014, and 2018 by Time magazine.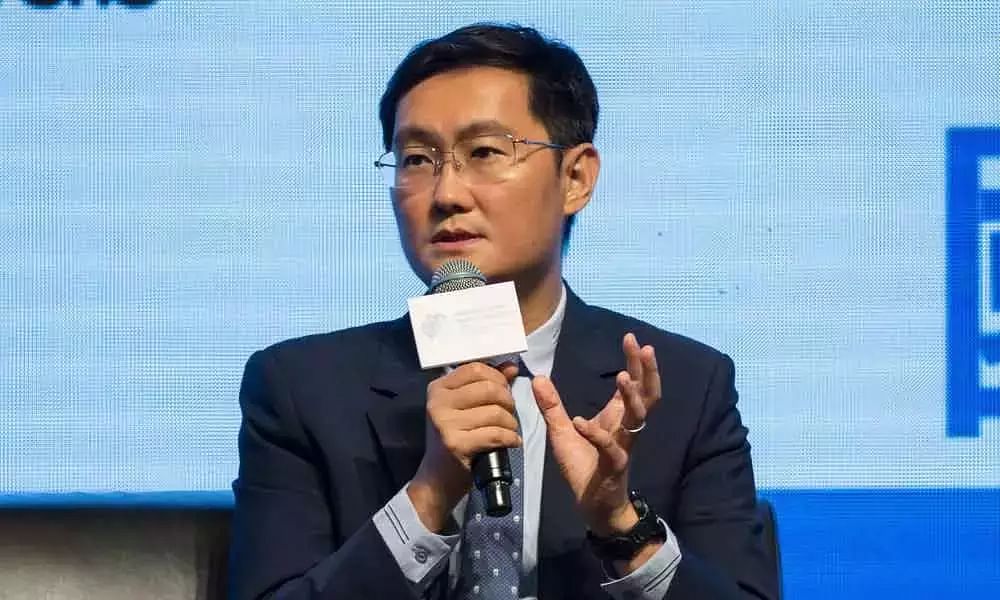 Moreover, in 2015 he was ranked among the world's most powerful people by Forbes, whereas later in 2017, he was named among the top businessmen of the year by Fortune. Huateng is often compared to Warren Buffett, who is the sixth richest in this list, regarding their similar approach towards business strategies. As of now, he is China's second-richest man, the first being Zhong Shanshan.
19. Carlos Slim Helu
Net Worth: $54.2 Billion
Profession: Investor and Philanthropist
Carlos Slim Helu was born on January 28, 1940, in Mexico City, Mexico. He has been ranked as the richest person in the world subsequently for four years from 2010 to 2013 by Forbes. In 2020, he was ranked as the fifth richest person in the world by Forbes magazine.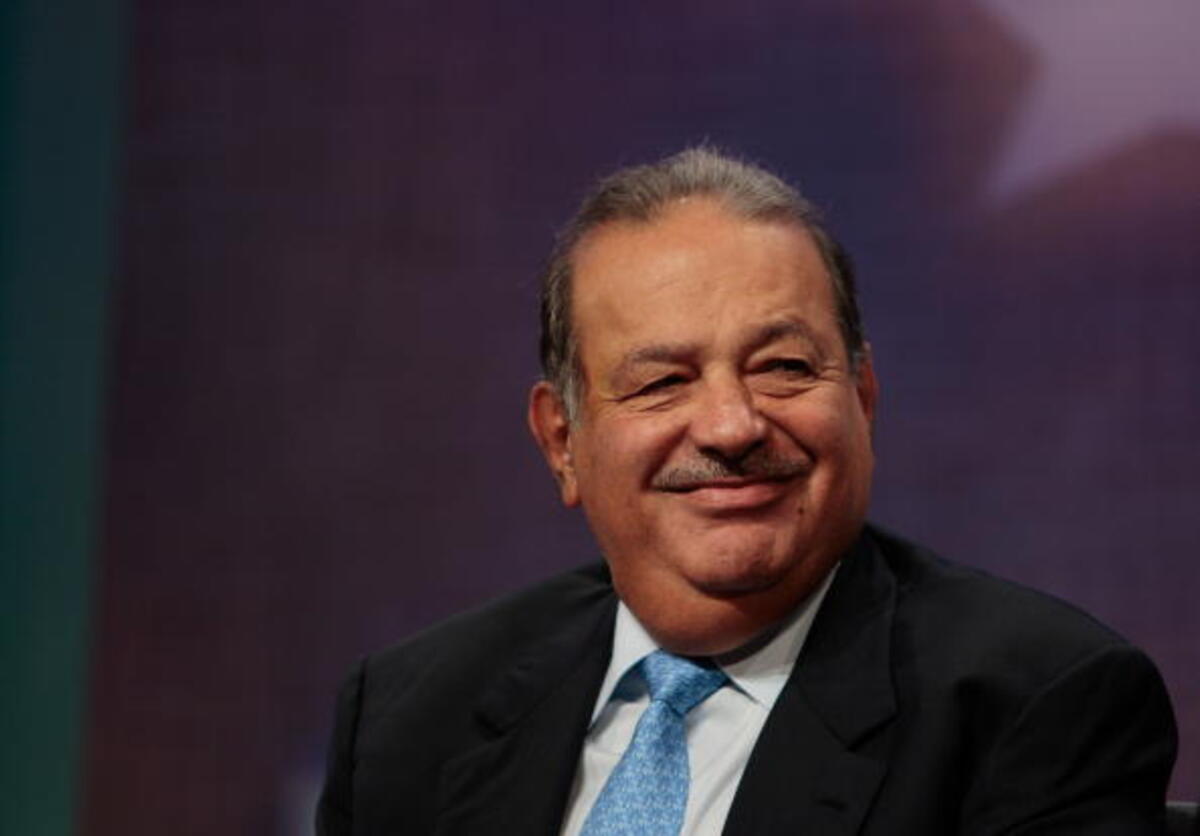 Moreover, in 2016 he became the largest shareholder in New York Times Company. As far as his career is concerned, he was always fascinated with the stock market, and after completing college, Slim started his career as a stock trader. As he started his career right after graduating from college, he was able to reinvest the money which he used to earn through the stock exchange. With this approach, he owned several companies like Jarritos and founded Inmobiliaria in 1966.
20. Colin Zheng Huang
Net Worth: $47.2 Billion
Profession: Founder and Chairman of Pinduoduo
Colin Zheng Huang was born in 1980 in Hangzhou, Zhejiang. In 2004, he graduated from the University of Wisconsin with a Master's degree in Computer Science. He did his internship in companies like Google and Microsoft. However, in 2007 he resigned from Google to start an e-commerce site known as Ouku. Later in 2010, he sold his site for a sum of around $2.2 Million.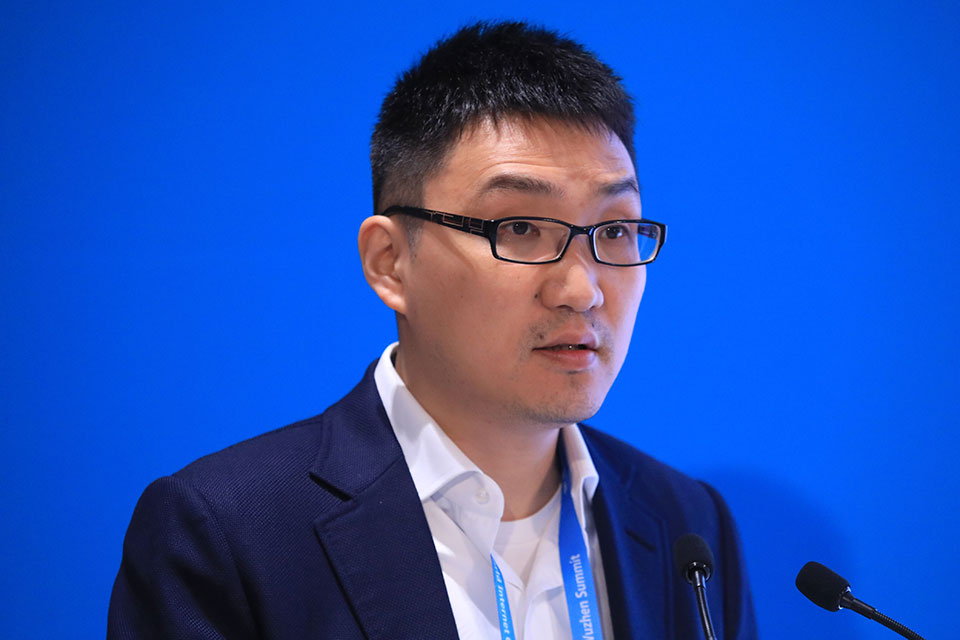 As of now, he owns 30% of Pinduoduo, but shockingly a few days ago, he made a decision to step down as a chairman of the company. Due to which it impacted the shares of the company as they fell by 8%, which is a considerable loss. It is also rumored that he will give up his voting rights too in the company.
Frequently Asked Questions:
Who is the richest person in the world?
Up until now, Jeff Bezos had the first spot as the richest person. However, Tesla's share hike overnight made Elon Musk the richest person in the world. Moreover, Jeff is behind Elon by just a few Billion. Therefore, the first position remains unstable as Jeff can climb up anytime.
How did Jeff Bezos become the richest person?
Jeff Bezos is the owner of Amazon, which is a massive company, and any slight increase in the prices of its shares increases the Net Worth of its owner immensely. Thus, when its prices hiked up, Bezos became the richest person in the world. However, Elon Musk took over his place a few days ago as the share of Tesla rose by 2%, leaving Bezos in the second spot.
Who Is The Best Jeff Or Elon?
Everyone saw a healthy competition in the past year between Jeff Bezos and Elon Musk. Jeff Bezos acquired the first spot on the list, but a few days ago, with Tesla's share hiking up, Elon Musk took over his position. However, it will be too soon to think that his first spot is irreplaceable as Jeff Bezos is just behind him by a few Billion. Thus, for people who are rooting out for Bezos, keep your hopes up as you might see him on the first spot soon.
How is the position of the people in the list of richest people determined?
The position of the richest people in the world is determined by the Net Worth of these people. Moreover, their Net Worth is calculated by deducting the total amount of their current liabilities with their current assets.
You May Also Like:
Conclusion:
That's all for the 20 richest people in the world and a little insight regarding them. Remember, the list is bound to change as there has been a remarkable fluctuation in the recent economy and people in the higher positions. So, keep yourself up to date, because someone who is fourth on the list today, can be seventh. Similarly, the first and second positions might keep interchanging.
With that, we hope that you found all the relevant information. So, choose your idols wisely and strive to become a success story like them.