Are you struggling to find a way to download KIK Messenger on your PC? You're reading the right article. It can be frustrating not to talk to your friends through your favorite messaging app when you don't have your phone with you. 
And let's be honest, it's not always possible to keep your phone with you. Sometimes its battery dies, or you break it, and you can't get one instantly. And then you can't reach your friends.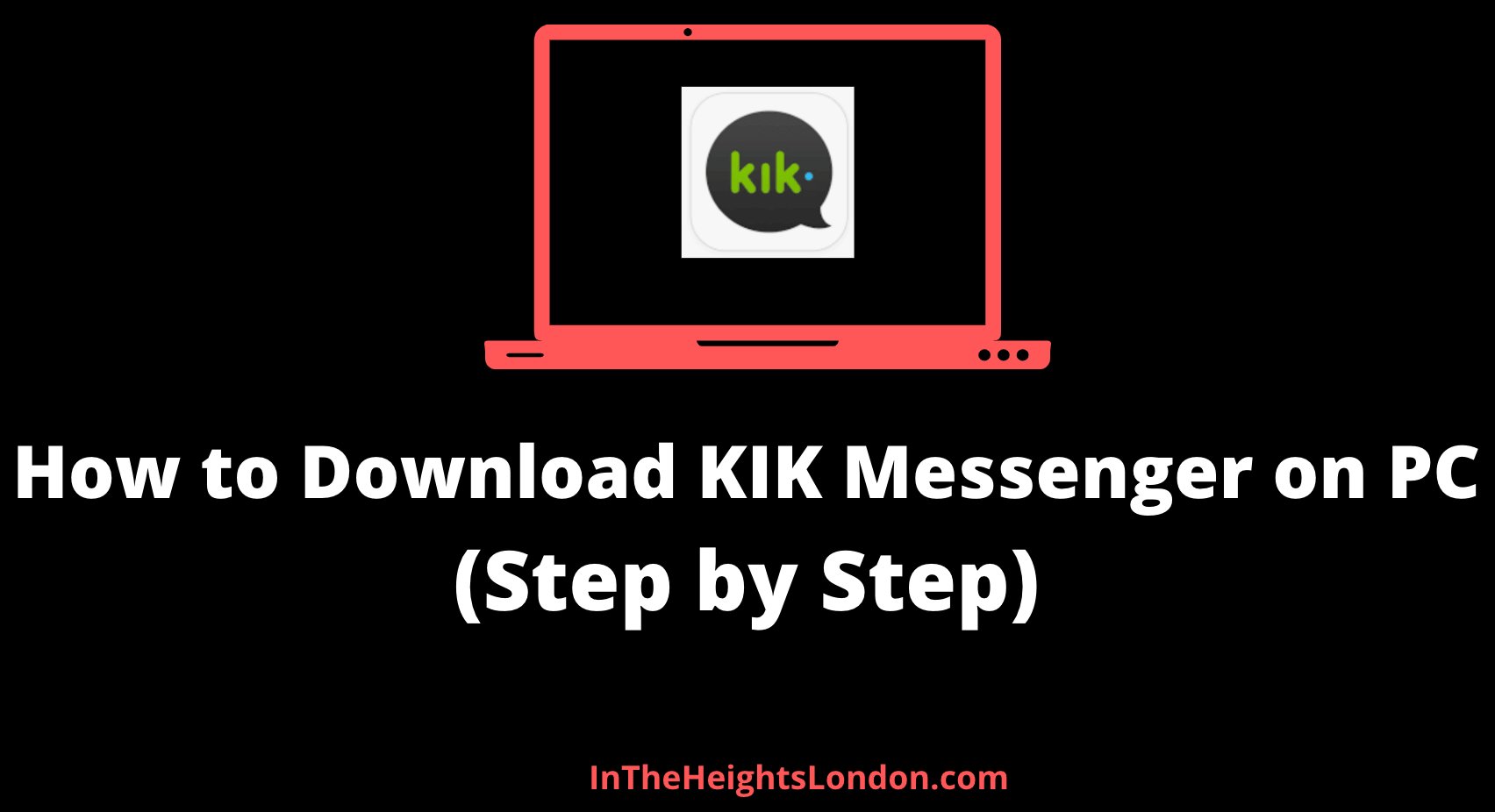 Kik messenger is a popular app among youngsters to interact with their friends. There are around 300 million Kik users globally, so it's evident that people love it. However, one thing that most people complain about is its non-availability for PC users.
But don't you worry, as we've done all the research for you and found out an effortless way by which you can download and use Kik messenger on your laptop/computer. 
How to download Kik Messenger on PC: Using Android Emulator
The best thing about this method is that you can use it to download Kik on any computer, be it Windows or Mac. In this method, you download an android emulator on your PC. One of the best android emulators in the world is BlueStacks.
The steps to download BlueStacks are given below.
Step 1: Go to the official website of BlueStacks or click on this link. 
Step 2: Click on "Download BlueStacks" in the green box to download the latest version of the app.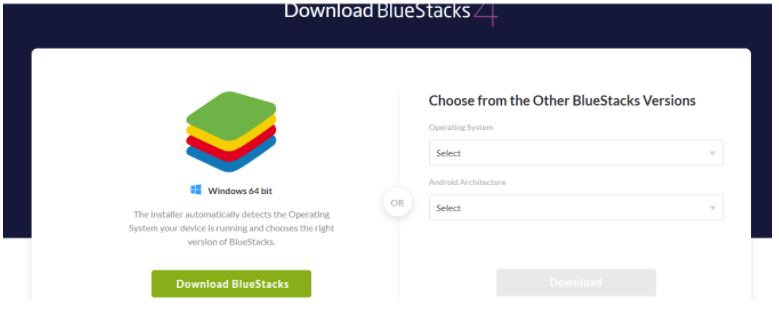 Step 3: Once the app installer is downloaded, click on it to install BlueStacks on your PC.

Step 4: Once the installation is completed, BlueStacks will automatically launch on your computer.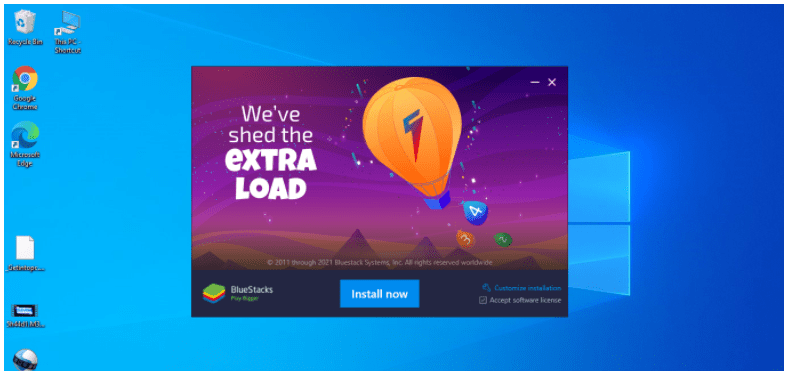 Congratulations! You have successfully installed BlueStacks on your computer.
Now, refer to the steps below to download Kik Messenger with the help of BlueStacks.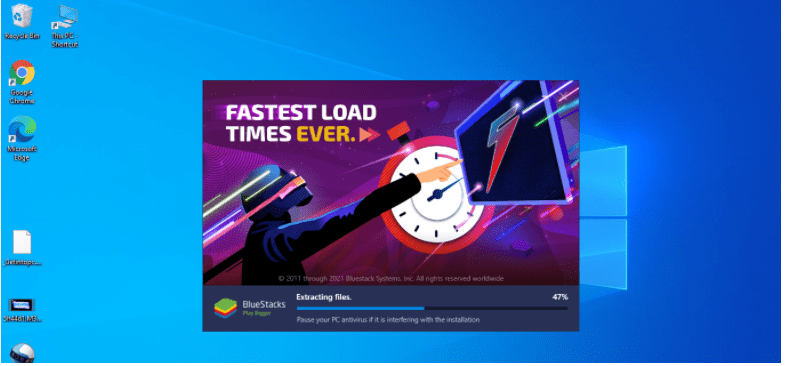 Step 1: Launch BlueStacks. You will see that it is a replica of a phone. 
Step 2: Go to Google Play Store and sign in with your Google account as you would typically do on the phone.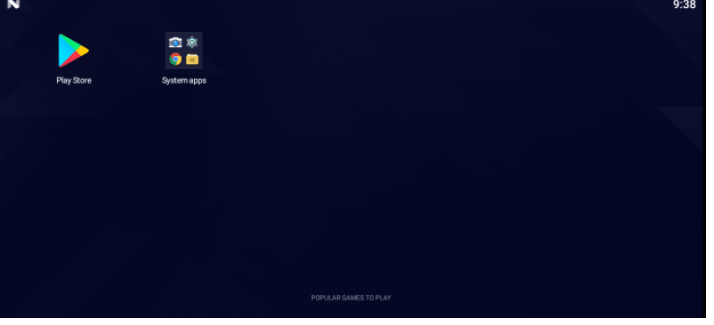 Step 3: After you're signed in, search for Kik Messenger and download the application.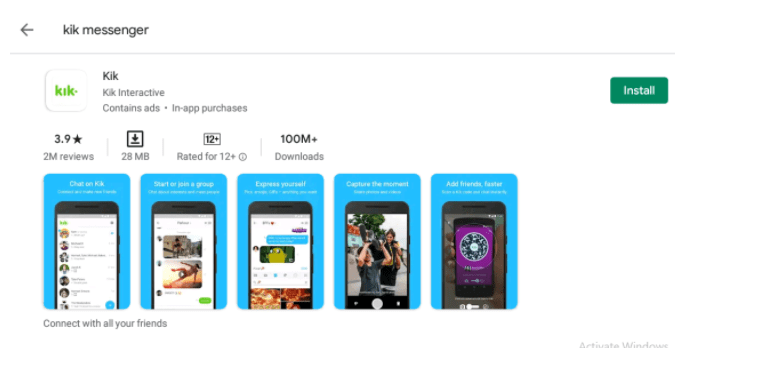 Step 4: After you've successfully downloaded the app, open it and sign in with your Kik account or sign up if you have not yet registered. 
And with that, you will have successfully installed and signed in to your Kik account from your computer. Using Kik on BlueStacks will be the same as using it on your mobile phone. Hence, you should not experience any kind of difficulty in that. 
Kik Messenger: Chrome Extension (No download Method)
The BlueStacks method is the most popular one, but we understand that many people would not want the hassle of downloading apps on their PC. Unfortunately, there is no extension by which you can use Kik on your web browser.
However, there is one extension called Pushbullet that can show you your android device's notifications on your web browser. Using that, you can view your Kik notifications on your PC, but that's it. You can't reply to anyone's texts or use any other feature of that. 
Kik Messenger on Mac:
Note: You can download Kik Messenger on Mac using the android emulator method. All the steps are the same. All you need to do is download BlueStacks and then download Kik to start using it. 
Benefits of Kik Messenger on PC
Kik has excellent features. You can socialize with anyone in this world sitting in your living room with just an email address. You can exchange videos, pictures, gifs, emojis, and talk in voice notes. The features of Kik for PC are the same as you'd get in a phone. Let's take a look at them.
You can chat with your friends and family living in any part of the world from any device as Kik supports all kinds of devices. Stay in touch with your close ones by talking to them in personal messaging or through group chats.

Kik supports all the fun things. Do you want to convey your message using a gif or a sticker, or an emoji? Kik's got you covered. 

We love to love Kik's easy-to-use and user-friendly interface. Their app design is focused on making it easier for you to use their app and communicate with your loved ones without any trouble or confusion.

Feeling alone and have no one to chat with? Kik has got your back in this matter as well. Kik's bot features are always there to chat with you. You can even take quizzes, read news and fashion advice when you're bored. You can even bring a bot into your group chat and play with your friends.

Are you having trouble finding your friend's username on Kik? The Kik Codes feature lets you scan your friend's unique code and automatically opens their chat box so you can text them right away!

Kik makes sure to make their app a safe place for all age groups. Their team is constantly working on the app's features to keep everyone a fun and safe place. 
Frequently Asked Questions
Can I use Kik if I don't have a phone number?
Yes. You can sign up on Kik even when you don't have a phone number. All you need is an email ID, and you're good to go.
Is BlueStacks Safe?
BlueStacks has been in the market for a while now and is 100% safe and legal. If you're looking for a legit emulator, don't look any further.
Which is the best method to download Kik on Pc -BlueStack or chrome extension?
Using BlueStack is the most efficient way to use Kik Messenger on your PC as there are no legit extensions that allow you to use that app.
You May Also Like:
Conclusion:
Kik works great for people wanting to socialize. They have not yet released any official app for PCs, but the methods we've mentioned work like a charm. All these methods are pretty easy to implement, and we hope that they'd work correctly for you as they did for us. 
Now, you can use Kik at the comfort of your PC. All the methods mentioned are personally tested by us, and they should work on your computer. We've covered information about Windows and Mac for our readers' ease.
We hope you liked our article. Do leave your valuable feedback in the comment section and let us know if these methods worked for you.